Stereotactic and Functional Neurosurgery
Stereotactic and functional neurosurgery focuses on treating conditions such as epilepsy, movement disorders, brain tumors, pain and psychiatric disease in both adults and children.
At UChicago Medicine, our team has treated a significant number of patients with complex epilepsy, low-grade gliomas and obsessive-compulsive disorder. We have extensive experience, having performed over 5,000 stereotactic procedures. This combination of experience and specialized training demonstrates our wide range of expertise.
The functional neurosurgery program uses advanced imaging techniques and utilizes stereotactic frames and robots, which allows us to safely perform surgeries in deep areas of the brain. During most surgeries, we use intraoperative CT scans to update the surgical plan and confirm the accuracy of each step, enhancing the overall safety of the procedure.
At UChicago Medicine, our team has developed new techniques that are more effective and less invasive with minimal side effects. At the forefront of innovation, our functional neurosurgery team was one of the first in the region to use small interstitial laser fibers to treat epileptic foci and tumors and one of the first programs to treat obsessive-compulsive disorder with laser ablation. With our extensive experience, we are capable of conducting highly individualized ablations and turning large surgeries with significant complication rates into minimally invasive procedures with equal or even higher efficacy.
Photo of a patient undergoing an intraop CT scan.
Small electrode insertions allow to eradicate the seizure focus with high precision sparing normal tissue.
Laser disconnection surgery which only required several millimeters of incision.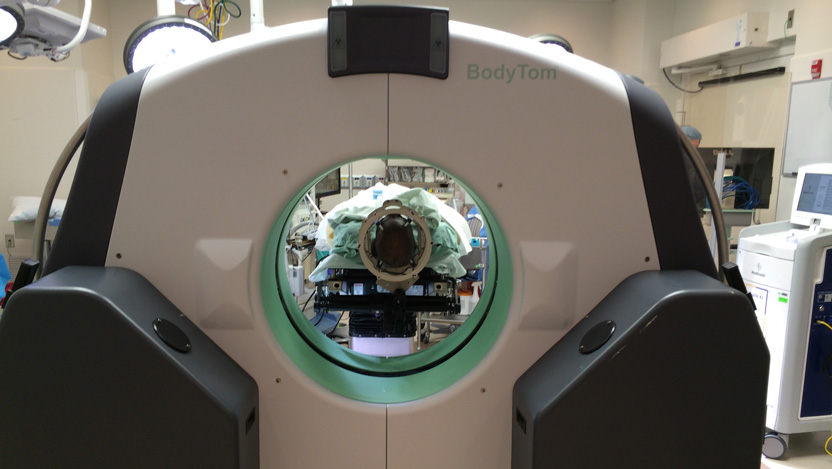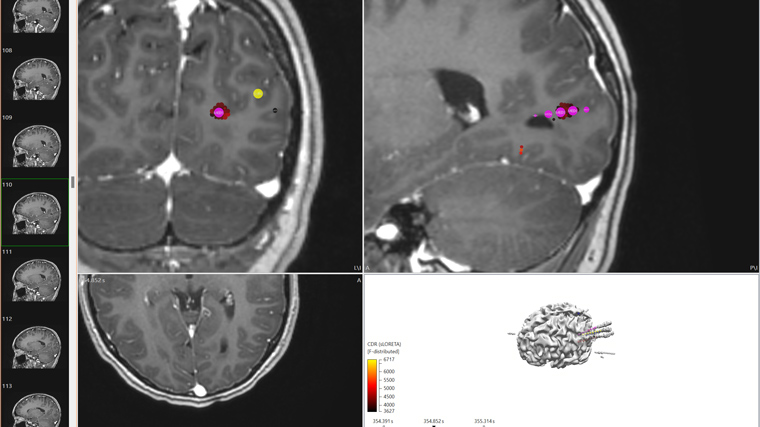 Request an Appointment
The information you provide will enable us to assist you as efficiently as possible. A representative will contact you within one to two business days to help you schedule an appointment.
You can also make an appointment with our providers by:
– Scheduling a virtual video visit to see a provider from the comfort of your home
– Requesting an online second opinion from our specialists
To speak to someone directly, please call 1-773-702-2123. If you have symptoms of an urgent nature, please call your doctor or go to the emergency room immediately.
Neurology & Neurosurgery Articles