The Amyotrophic Lateral Sclerosis (ALS) Clinic at the University of Chicago Medicine is one of the longest continuously running ALS clinics in the world. We offer multidisciplinary care for ALS and other neuromuscular diseases, such as spinal muscular atrophy, muscular dystrophies and other myopathies, hereditary and acquired neuropathies, myasthenia gravis and other disorders.

Our compassionate care team includes neurologists with expertise in neuromuscular diseases in both adults and children, as well as cardiologists, pulmonologists, orthopaedic surgeons, geneticists, nurses, orthotists and social workers.

Our group is actively involved in clinical trials involving patients with ALS, neuropathy and myasthenia gravis, as well as basic research on neuromuscular disease.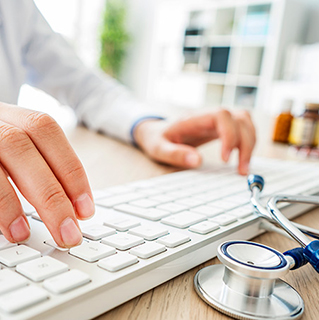 Request an Appointment
The information you provide will enable us to assist you as efficiently as possible. A representative will contact you within one to two business days to help you schedule an appointment.
You can also make an appointment with our providers by:
– Scheduling a virtual video visit to see a provider from the comfort of your home
– Requesting an online second opinion from our specialists
– Filling out an online questionnaire (e-visit) to get a same-day diagnosis and treatment for common conditions.
To speak to someone directly, please call 1-888-824-0200. If you have symptoms of an urgent nature, please call your doctor or go to the emergency room immediately.
Neurology & Neurosurgery Related Articles