We specialize in caring for patients with metabolic liver disorders, including nonalcoholic fatty liver disease. Our team includes hepatologists, endocrinologists and nutritionists, in addition to specialized radiologists and geneticists. We offer seamless care coordination with leading experts in weight management, minimally invasive bariatric endoscopy and bariatric surgery.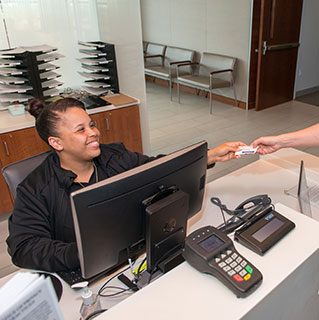 Nutrition
Annie Guinane, RD, LDN, CNSC
Registered Dietitian
Courtney Schuchmann, MS, RDN, LDN
Registered Dietitian
Lori Welstead, MS, RD, LDN
Registered Dietitian
Sarah Vilt, MS, RD, LDN
Registered Dietitian
Nursing
Elizabeth Reyna, MSN, AGNP-C
Nurse Practitioner
Melanie Samardzija, PhD, APRN
Nurse Practioner
Griselda Granado, RN
Nurse Associate

Request an Appointment
The information you provide will enable us to assist you as efficiently as possible. A representative will contact you within one to two business days to help you schedule an appointment.
You can also make an appointment with our providers by:
– Scheduling a virtual video visit to see a provider from the comfort of your home
– Requesting an online second opinion from our specialists
– Filling out an online questionnaire (e-visit) to get a same-day diagnosis and treatment for common conditions.
To speak to someone directly, please call 1-888-824-0200. If you have symptoms of an urgent nature, please call your doctor or go to the emergency room immediately.