In some cases, an inherited syndrome contributes to an increased risk of developing stomach cancer, also known as gastric cancer. Hereditary diffuse gastric cancer (HDGC) syndrome significantly increases the risk for diffuse gastric cancer, as well as lobular breast cancer. Carrying a mutation in the CDH1 gene raises the risk of diffuse gastric cancer as much as 70% for men and 56% for women, compared to a <1% chance in people without a CDH1 mutation.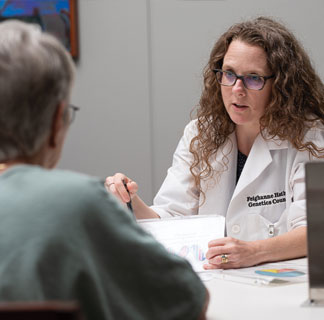 GI Cancer Risk and Prevention
The Gastrointestinal Cancer Risk and Prevention Clinic cares for individuals who have an increased risk of gastrointestinal cancer due to family history, medical and genetic factors, and more.
Learn about GI cancer risk and prevention
Stomach removal eliminates risk of cancer for patient with CDH1 mutation
After Jon Grossman learned he was at high risk for stomach cancer, the UChicago Medicine gastrointestinal cancer team provided personalized care — from genetic testing to surgery to nutrition counseling, and more.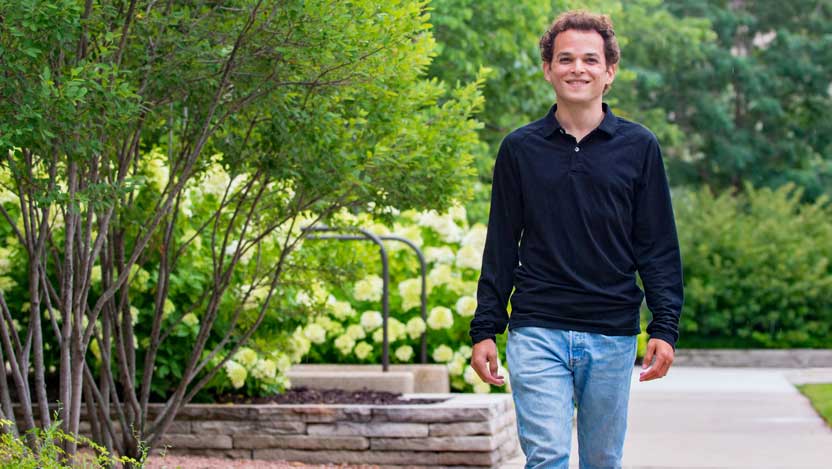 Understanding Stomach Cancer
Physicians Sonia Kupfer, MD, and Kevin Roggin, MD, discuss the genetic factors of stomach cancer, the comprehensive care offered at UChicago Medicine, such as personalized assessments and preventive options, as well as the unique resources available.