15-Minute Virtual Session with a Cancer Expert at No Cost to You
A cancer diagnosis is a life-changing event. Suddenly there are many decisions to make, and perhaps you or a loved one may not know what questions to ask. At the University of Chicago Medicine Comprehensive Cancer Center, we understand your urgency and need for answers about your care options.

Our Express Expert Cancer Opinion (EECO) program provides newly diagnosed patients prompt 15-minute video sessions with one of our world-renowned cancer experts — at no cost to you. EECO is a convenient way to meet with an oncologist from the comfort and privacy of your home. Medical records are not required for an EECO appointment.

EECO is available for people newly diagnosed with all solid tumors, including but not limited to brain, breast, endocrine, gastrointestinal, gynecologic, head and neck, lung, melanoma and prostate cancers.
Where You Begin Your Cancer Journey Matters
You should be treated at a place equipped to provide the best possible outcome. That place? A National Cancer Institute (NCI)-designated Comprehensive Cancer Center. Three major studies found that long-term survival rates were better for patients treated from the start at an NCI-designated Comprehensive Cancer Center, compared to those treated in other settings. UChicago Medicine has been home to such a designated center since 1973.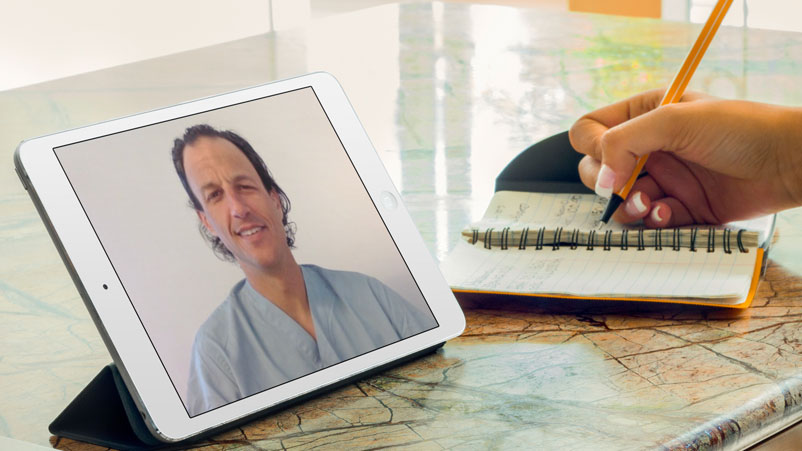 What to Expect
Within 1-2 business days, you will be scheduled for a 15-minute video session with a UChicago Medicine oncologist or cancer surgeon who specializes in your diagnosis. A Patient Service Representative will set up the video session with you to ensure a trouble-free meeting. Learn more about how to prepare for a video session.

No matter your cancer diagnosis, consider using the time to ask questions about treatment options, clinical trials or our team's expertise. Asking questions may help you feel less overwhelmed and better able to manage your cancer journey.

At the conclusion of the video session, our physician will recommend next steps. That may include an opportunity to schedule a comprehensive, in-person appointment with UChicago Medicine cancer specialists. If you'd like to learn more, read answers to frequently asked questions about EECO.

Start Your Express Expert Cancer Opinion Today
Cancer doesn't wait, and you shouldn't have to either. Call 1-855-702-8222 today to schedule an Express Expert Cancer Opinion (EECO) video session.