Skip to content
Chicago's violent crime rates tied to high blood pressure, obesity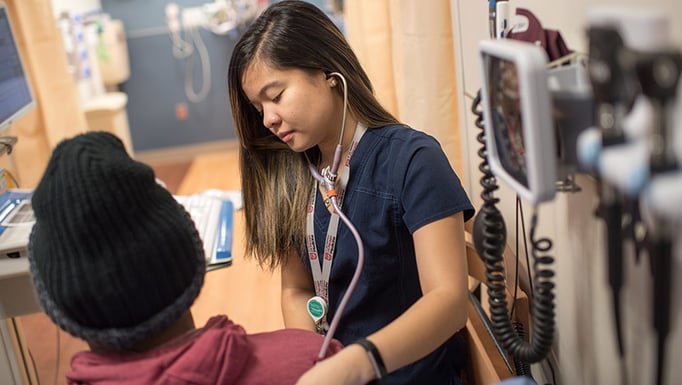 Violent crime rates on the South and West Sides of Chicago are linked to high blood pressure and obesity, according to a new study published by a research team at the University of Chicago Medicine.
It is one of the first studies to match police records with the health records of patients, many of whom live in areas of the city with daily exposure to violent crime.
The study showed that patients in areas with high violent crime had 53 percent higher odds of being obese and 25 percent higher odds of having hypertension, compared to patients living in areas with less crime. These associations were also more pronounced among women.
Of the 14,799 patients examined in this study, 42 percent were obese and 33 percent had high blood pressure. Most patients were African American and 45 years and older. Half of the patients were recipients of Medicaid and/or Medicare.
The researchers concluded that repeated exposure to so-called "everyday violent crime" may have a stronger effect on cardiovascular health and metabolism than exposure to a single violent crime incident, pointing to potential impacts on the body over time from living in a high crime area.
"We hope that the study will raise awareness to address the problem head-on, particularly following the launch of our adult trauma services," said lead researcher Elizabeth Tung, MD, an internist who studies health disparities in urban populations. "The entire UChicago community is heavily invested in understanding violence and how we can mitigate its effects on the health of our community."
The entire UChicago community is heavily invested in understanding violence and how we can mitigate its effects on the health of our community.
UChicago Medicine began offering Level 1 adult trauma services May 1, 2018, to provide comprehensive care for patients who suffer a traumatic injury from such causes as motor vehicle crashes, gunshot wounds, burns and falls. In addition to this critical care, the academic health system is also supporting violence-recovery initiatives and providing wraparound services to help patients and their families recover from traumatic injuries.
"The study affirms the complexity of violence and the intersection of social determinants of health such as poverty, unemployment, access to resources, and racism," said Selwyn Rogers Jr., MD, chief of trauma and acute care surgery and director of the Trauma Center. "The same lived experiences and environments that put some communities at risk for uncontrolled blood pressure are the same risk factors that drive exposure to violence."
One way to limit the harmful health effects of everyday violent crime is through routine interactions between the community and health systems, the study concluded. Simple solutions, like offering daytime appointments, providing transportation services, and treating patients in the context of trauma, can make a big difference to people living in unsafe neighborhoods, Tung said.
The study, "Police-Recorded Crime and Disparities in Obesity and Blood Pressure Status in Chicago," was published in the March 24 issue of the Journal of the American Heart Association. Additional authors include Kristen Wroblewski, Kelly Boyd, Jennifer Makelarski, Monica Peek and Stacy Tessler Lindau.
Read more about the study in the Chicago Tribune.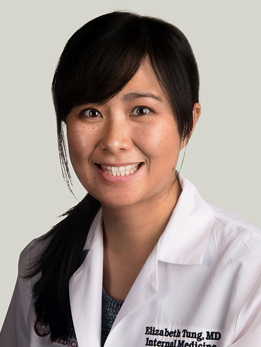 Elizabeth Tung, MD, MS
Elizabeth Tung, MD, MS is a researcher and practicing internist in the Section of General Internal Medicine. Her research focuses on disparities in chronic disease management, with a special interest in race, place, and poverty.
See Dr. Tung's physician profile
Trauma and Violence Recovery Articles