Skip to content
New UChicago Medicine study reveals socioeconomically vulnerable women reported having more unwanted sex during early months of the pandemic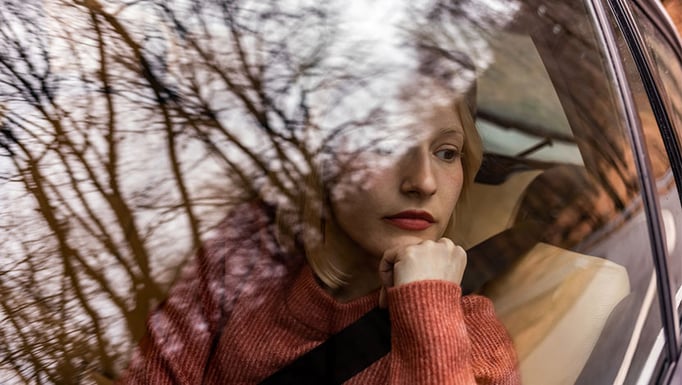 More than one in 10 sexually active women in the U.S. were having unwanted sex early in the COVID-19 pandemic, according to new research from the University of Chicago Medicine. Additionally, unwanted sexual activity during this time was highest among women with rising socioeconomically vulnerability due to the pandemic and was associated with higher rates of depression, anxiety and traumatic stress.
In April 2020, researchers surveyed 3,200 women as part of the National U.S. Women's Health COVID-19 Study. Authors conducted the research to describe patterns and health associations of unwanted sex during the early stages of the public health crisis. The findings, published in October in the American Journal of Obstetrics & Gynecology, are the first large-scale study of unwanted sexual activity and its relationship with health-related socioeconomic conditions.
Lead author Stacy Tessler Lindau, MD, MA, Catherine Lindsay Dobson Professor of Obstetrics and Gynecology and Professor of Medicine, said the research was inspired by her more than 15 years as a gynecologist focused specifically on helping women recover sexual function after cancer and other illnesses. For a long time, she said, she's been interested in understanding the relationship between a woman's socioeconomic status and her motivation for seeking help with sexual function problems. For example, during or after cancer treatment, vaginal intercourse can be very painful.
"To my surprise, my clinic is busiest when the economy is strained," she said. "When times are difficult, it's not uncommon for my patients to say they are seeking help because they worry that their partner will leave if they can't have sex."
Since the team's research offered the first glimpse of rates of unwanted sexual activity, it's unclear if these encounters were more or less common than they were before the pandemic. Lindau's study was also not able to directly determine whether and how much unwanted sex was coerced or forced. But women generally described sex as unwanted because of their decreased libido or interest in sex because of pandemic-fueled mood changes; fear or worry about transmission of the SARS-CoV-2 virus due to sex; having "more sex" than they wanted; and having sex mainly to meet their partner's needs.
Lindau and her co-authors found an association between unwanted sex and socioeconomic vulnerability, which they believe may suggest some women were having sex to secure their basic needs.
The researchers considered five self-reported health-related socioeconomic risk factors (HRSRs):
Food insecurity
Housing instability
Utilities and transportation difficulties
Interpersonal violence
Rates of anxiety, depression, traumatic stress symptoms and each of those five HRSRs were about two times higher among women having unwanted sex compared to others.
"We unfortunately do find that even when adjusting for everything else we think might be a predictor of unwanted sexual activity — like trying to get pregnant, for example — socioeconomically vulnerable women were more likely to engage in unwanted sex than other women," said Lindau.
Women having unwanted sex were also five times more likely than others to report increased frequency of sex since the pandemic and six times more likely to be using emergency contraception.
"There is a lot of uncertainty early in an infectious disease crisis like the COVID-19 pandemic. Is the virus sexually transmitted? Could it interfere with a pregnancy?" said Lindau. "Women, doctors and public health professionals in the early part of the pandemic were all concerned about how close, intimate contact might affect spread."
Pandemic-related transportation difficulties were newly identified as a significant risk factor for unwanted sex in addition to food insecurity and interpersonal violence.
"It's highly unlikely that unwanted sex would cause transportation problems," said Lindau. "It's more plausible that having difficulties going to the doctor, getting to work, or getting groceries, for example, could move women to engage in sex to ensure they could get where they need to go. It's important to learn more about the ways women use our bodies in order to secure basic material needs for ourselves and our families."
In addition, one in 10 women having unwanted sex were ages 65 and older. If the sex was coerced, Lindau said this could fall within the realm of elder abuse.
"This study shows that whether or not the unwanted sex was coerced, unwanted sex does not appear to be good for women's health," said Lindau.
The researchers hope their findings inform pandemic response and recovery efforts and women's healthcare more generally by raising awareness that, despite the negative health effects, some women may engage in unwanted sex to secure basic material or other needs.
The study, "Unwanted Sexual Activity among U.S. Women early in the COVID-19 Pandemic" was published in the American Journal of Obstetrics & Gynecology. Additional authors include Jyotsna S. Jagai, Emily M. Abramsohn, Charles M. Fuller, Kristen E. Wroblewski, El A. Pinkerton and Jennifer A. Makelarski. Research was supported by grants from the National Institute on Aging (R01AG064949), the National Institute on Minority Health and Health Disparities (R01MD012630) and the National Cancer Institute (R21CA226726).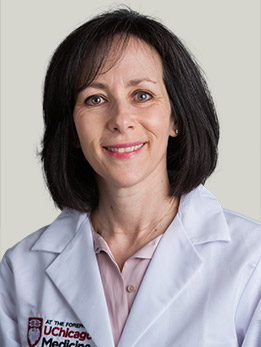 Stacy Tessler Lindau, MD, MA
Stacy Tessler Lindau, MD, MA, focuses on patient care, research, education and advocacy related to the health of aging women and urban populations. Dr. Lindau is the director of the Program in Integrative Sexual Medicine (PRISM), a program that provides care for and studies female sexual function in the context of aging and common illnesses.
Learn more about Dr. Lindau
Obstetrics and Gynecology Articles