Skip to content
Computer test measures suicide risk in just two minutes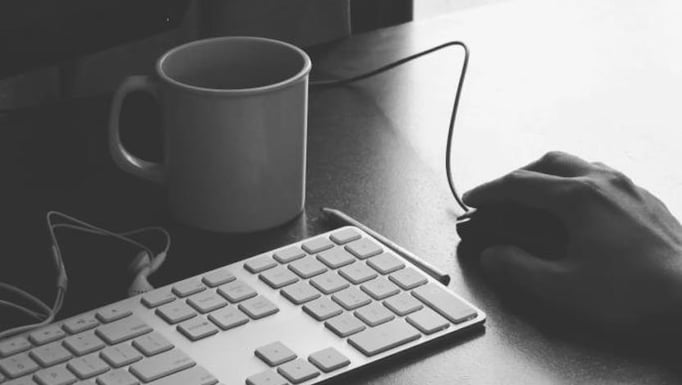 Health care professionals can be a first line of defense to prevent suicide, but unfortunately there are few fast, reliable tools for helping them assess suicide risk in their patients. Some of the more common paper-based tools are complex and difficult to interpret, especially for staff who aren't trained mental health professionals, which can limit opportunities for follow up screening. And most of these tools assess only factors related directly to suicide, such as suicidal thoughts or planning, and not other psychological disorders known to pose significant risk factors for suicide, such as depression, anxiety and bipolar disorder.
In a study published this week, a research team led by Robert Gibbons, PhD, the Blum-Riese Professor in the Departments of Medicine and Public Health Sciences, describes a new computerized adaptive test that can accurately measure a patient's suicide risk in just two minutes without the need for a clinical interview.
The test, which can be taken on the internet, draws from a bank of more than 1,000 questions related to suicide, depression, mania and anxiety-but it's adaptive, meaning that it adjusts the questions based on previous responses. In the study, published in the Journal of Clinical Psychiatry, Gibbons and his colleagues found that on average, it took only 10 questions to accurately measure suicide risk, and it reproduced the results of lengthy clinical interviews with near perfect accuracy.
"The sooner we can intervene with a patient who might be at risk for suicide, the better," Gibbons said. "We want doctors to be able to assess this quickly and reliably, considering all the factors that may lead to suicide. This tool brings together information on depression, anxiety and other warning signs that can identify suicide risk in individuals even before they have suicidal thoughts, or in people unwilling to disclose their suicidal thoughts. Computerized adaptive tests are unique in their ability to repeatedly assess individuals over time because they do not repeatedly ask the same questions."
Gibbons and colleagues have developed similar adaptive tests for depression, anxiety and mania for adults, children and their parents as well. The study was funded by a grant from the National Institute of Mental Health.
Prevention & Screening Articles