Skip to content
Gift to TMW Center for Early Learning + Public Health will boost efforts to improve outcomes in children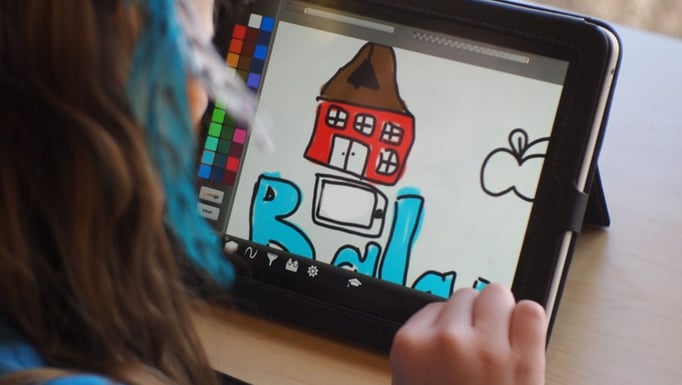 Ballmer Group, the philanthropic organization founded by Connie and Steve Ballmer, is giving $4.2 million to University of Chicago's TMW Center for Early Learning + Public Health to fund its work that develops a model for a community-wide approach to promote cognitive and language development in young children.
The initial phase of the work will be to partner with Palm Beach County, Fla., as the site for the first community-wide rollout of TMW programs. Working alongside Children's Services Council of Palm Beach County, the TMW Center will embed its suite of evidence-based interventions within the community's already existing health, education and social service systems. Program implementation is slated to begin in fall 2019 in birthing hospitals and will extend into pediatric clinics and community-based organizations. The goal is to reach at least 60 percent of children up to age 3 and their families by the end of 2023.
"This generous backing from Ballmer Group will help us better understand what it takes to achieve a population-wide change in parent and caregiver behavior related to fostering healthy early brain development," said Dr. Dana Suskind, co-director of the TMW Center and director of the pediatric cochlear implant program at the University of Chicago Medicine Comer Children's Hospital. "We want to use this as a model that will both inform future partnerships and serve as an example for others who share our commitment to supporting families."
The TMW Center, a joint venture between UChicago Medicine's Biological Sciences Division and the University of Chicago's Division of the Social Sciences, was co-founded by Suskind and economics professor John List. The center evolved from Suskind's Thirty Million Words, a research initiative designed to help narrow the language gap among children from various socioeconomic backgrounds. Its mission is to create a population-level shift in the knowledge and behavior of parents and caregivers to optimize foundational brain development in children, from birth to age 5, particularly those born into poverty.
"We want to put parents and caregivers at the center of their children's education to ensure their children develop healthy brains and are thriving by the time they enter kindergarten," Suskind said. "We couldn't be more aligned with Ballmer Group's desire to reduce poverty by focusing on very young children and their parents. And we have a shared commitment to leveraging data to make progress with individual families and across entire communities."
Through its philanthropy and advocacy, Ballmer Group support efforts to improve economic mobility for children and families in the United States who are disproportionately likely to remain in poverty.
"Early childhood education is one of the most critical investments we can make for our country's children and future. Recognizing parents as their children's first teachers, we are excited to support TMW's promising work to embed early learning services for parents directly into the healthcare system. We hope learnings from the initial community demonstration site will help identify what works, for whom and why, so that these best practices can be scaled to other communities," said Dr. Raychael Jensen, Portfolio Manager - Early Childhood at Ballmer Group.
To date, TMW Center programs have reached more than 3,000 families in the Chicago area alone, with early results indicating an increase in parent and caregiver knowledge of brain development, an improvement in the quality and quantity of parent-child interactions and richer early language environments for children.
###
About the University of Chicago Medicine & Biological Sciences
The University of Chicago Medicine, with a history dating back to 1927, is one of the nation's leading academic medical institutions. It unites the missions of the University of Chicago Medical Center, Pritzker School of Medicine and the Biological Sciences Division. Twelve Nobel Prize winners in physiology or medicine have been affiliated with the University of Chicago Medicine. Its main Hyde Park campus is home to the Center for Care and Discovery, Bernard Mitchell Hospital, Comer Children's Hospital and the Duchossois Center for Advanced Medicine. It also has ambulatory facilities in Orland Park and the South Loop as well as affiliations and partnerships that create a regional network of care. UChicago Medicine offers a full range of specialty-care services for adults and children through more than 40 institutes and centers including an NCI-designated Comprehensive Cancer Center. Together with Harvey-based Ingalls Memorial, UChicago Medicine has 1,286 licensed beds, nearly 1,300 attending physicians, about 3,200 nurses and over 1,100 residents and fellows.
Visit UChicago Medicine's health and science news blog at www.uchicagomedicine.org.
Twitter @UChicagoMed
Facebook.com/UChicagoMed
About the TMW Center for Early Learning + Public Health
The TMW Center for Early Learning + Public Health, an interdisciplinary research institute at the University of Chicago, develops, tests, and disseminates evidence-based, parent-directed interventions that promote children's cognitive, language, and social-emotional development. To be effective, the organization uses feedback cycles to improve programs and inform scaling.
With science driving its efforts, the TMW Center seeks to advance a public health approach to early learning:
Focus on prevention, rather than remediation
Place parents and caregivers at the center of their child's education
Embed proven practices into existing education and health systems
Use research to drive innovation and impact at scale=
Through its outreach, the Center aims to influence the broader fields of health, education, and social services with this preventive, evidence-driven approach that focuses on the importance of the first three years of life.
A joint venture between University of Chicago's Biological Sciences and Social Sciences Divisions, the TMW Center is led by Dana Suskind, MD and Professor John List.
Learn more at tmwcenter.uchicago.edu.
Twitter @TMWCenter
Facebook.com/TMWCenter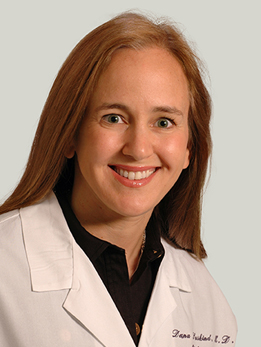 Dana Suskind, MD
Dana Suskind, MD, is a pediatric otolaryngologist who specializes in hearing loss and cochlea implantation, and the founder and director of the Thirty Million Words Initiative.
Learn more about Dr. Suskind