Skip to content
Why it's important to have a primary care doctor on your team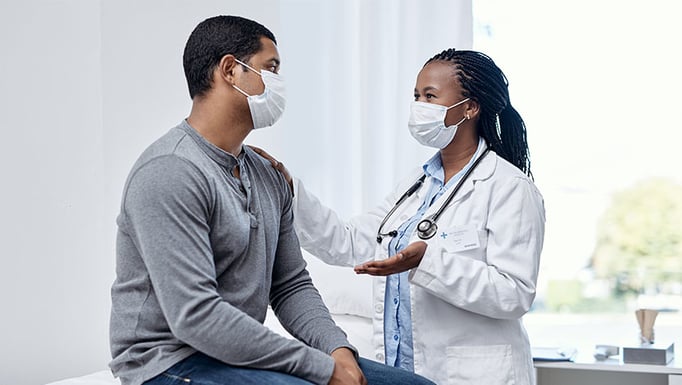 Primary care doctors should be your go-to resource for all basic healthcare needs. And, as we begin to resume some pre-pandemic activities, it's arguably more important than ever to take care of yourself by having a primary care physician regularly assess your health.
As primary care providers, my colleagues and I see patients of all ages, from newborns to the elderly. We assess, treat and manage everything from chronic or recurring conditions — such as diabetes and high blood pressure — to acute illnesses and injuries like the common cold or a sprained ankle.
You should call your primary care doctor first for basic support, education and treatment when you have a question or concern about your health. It is recommended that you see your primary care doctor once a year for a physical exam. Some people, like young children or adults with chronic conditions, may have to see their doctor more often.
A comprehensive physical exam provides a chance for your physician to get to know more about you and your health, discuss your concerns, and relay next steps in person. You should feel comfortable having a conversation with your primary care doctor about symptoms you're experiencing, medications or healthcare preferences.
The exam and discussion of personal and family medical history could lead to additional tests or the discovery of health conditions that may require treatment, such as an irregular heartbeat, high cholesterol, etc.
Your primary care doctor should also be your central resource for advice on healthy living. I especially enjoy educating my patients on wellness, nutrition, exercise and weight management.
If screenings reveal a condition that requires a higher level of care, including mental health assessments, we'll pass a referral on to a specialist or make sure you are connected with the right team to provide the care you need.
Although specialists are experts in their fields, they often don't offer preventive care. A primary care physician can perform routine exams for breast, prostate and colorectal cancers; provide screenings for cholesterol, diabetes, blood pressure and kidney disease; and make sure you are up to date on immunizations like the flu vaccine. We can also help you understand what you learned from your specialists and assist with next steps.
Patients should ultimately feel confident that their primary care doctor will provide medical care best tailored to their needs.
Regularly visiting a primary care physician may also prevent costly trips to the emergency room for serious conditions that could have been treated earlier.
Ultimately, your primary care doctor should be someone you trust, and with whom you feel comfortable communicating about sensitive topics such as sexually transmitted diseases or family struggles.
A good primary care doctor will be compassionate and truly listen to your needs and concerns without judgment. Patients should ultimately feel confident that their primary care doctor will provide medical care best tailored to their needs.
Personally, I chose primary care because it gave me the opportunity to not only treat a wide range of conditions, but to also watch my patients flourish. I have seen some patients since they were infants, and it's incredibly rewarding to watch them grow into healthy and happy teens. It's also rewarding to help patients with chronic medical conditions regain control of their health and improve their overall wellbeing.
UChicago Medicine Medical Group is comprised of UCM Care Network Medical Group, Inc. and Primary Healthcare Associates, S.C. UChicago Medicine Medical Group physicians are not employees or agents of The University of Chicago Medical Center, The University of Chicago or UChicago Medicine Ingalls Memorial.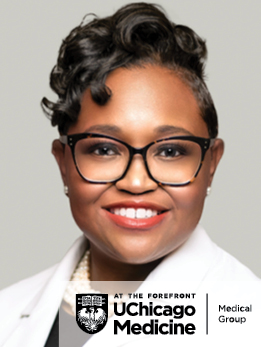 Shelley Sandiford, MD
Shelley Sandiford, MD, is a family medicine physician with the UChicago Medicine Medical Group. Her specialties include primary care, diabetes management and hypertension.
Learn more about Dr. Sandiford
Patient Care Articles & News