Skip to content
Why it's important to have a primary care doctor on your team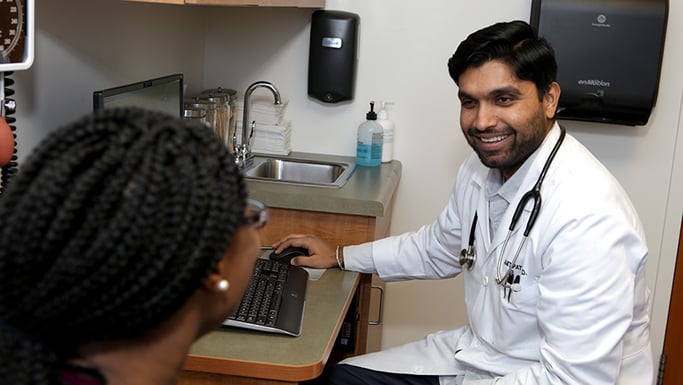 Amit D. Patel, MD
Primary care doctors should be your go-to resource for all basic healthcare needs. Now, as we continue to navigate the global COVID-19 pandemic, it's arguably more important than ever to take care of yourself by having a primary care physician regularly assess your health.
As primary care providers, my colleagues and I assess and treat everything from chronic or recurring conditions — such as diabetes and high blood pressure — to acute illnesses like the common cold.
A primary care doctor should be the first resource you go to on your healthcare team for basic support, advice and treatment. And for any specialty condition, we'll pass a referral on to a specialist.
You should see your primary care doctor once a year, whether or not you have a chronic illness. This will help your doctor become familiar with your medical history and proactively ensure you're getting the appropriate care.
Your primary care doctor can also be your central resource for advice on healthy living. I speak to patients on topics like herbal medicine, fad diets, weightlifting and cardio exercise.
In my opinion, the most difficult age group to convince to see a primary care doctor is 18 to 35 year olds. Most people that age don't deal with chronic conditions, and they feel like they're healthy. With the threat of COVID-19 and other illnesses like influenza that can make anyone seriously sick, it's necessary for people of all ages to ensure they have an established relationship with a primary care physician.
Although it is safe to return to your doctor's office for in-person care, most primary care doctors now also offer virtual visits, which are appointments by phone or video call. We can have a conversation about medications and symptoms, or I could even look at a rash or record your weight or temperature measurements from the comfort of your home.
Virtual visits also provide an opportunity to discuss mental health concerns and screen for anxiety and depression. At UChicago Medicine and across the country, we've seen a recent increase in the need for mental health care, which primary care physicians can address as well as provide recommendations for further treatment.
A virtual visit does not replace the value of a face-to-face appointment with your doctor for a physical exam, a chance for the physician to read body cues or to improve the doctor/patient connection, but it is useful in cases where your doctor may need more information to understand your condition before recommending next steps.
A comprehensive exam and discussion of personal and family medical history could lead to additional tests or the discovery of a problem you never knew you had, such as an irregular heartbeat. Regularly visiting a primary care physician could also prevent costly trips to the emergency room for serious conditions that could have been treated earlier.
Specialists don't offer preventive care. A primary care physician can perform exams for breast, prostate and colorectal cancers; provide screenings for cholesterol, diabetes and blood pressure; and make sure you are up-to-date on immunizations. Getting the flu vaccine, for example, is more important now than ever to protect yourself and others from illness.
Your primary care doctor should be someone you trust, and with whom you feel comfortable communicating about sensitive topics such as sexually transmitted diseases or family struggles.
I tell my patients that if you don't feel comfortable openly communicating with your primary care physician, you should consider finding a new doctor. A good primary care doctor will make eye contact with you and truly listen to your needs and concerns. Patients should ultimately feel confident that their primary care doctor will provide them appropriate and tailored medical care.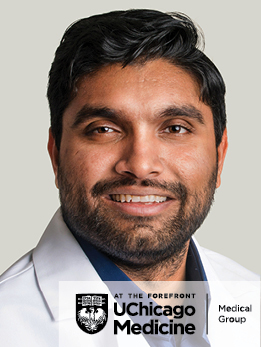 Amit D. Patel, MD
Amit D. Patel, MD, is a family medicine physician caring for patients of all ages with compassionate, personalized care.
Learn more about Dr. Patel
Patient Care Articles & News