Skip to content
Doctors can do more to care for undocumented immigrants, UChicago physicians write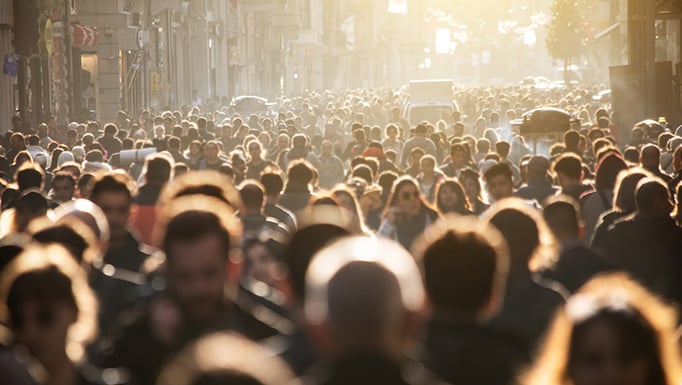 Immigration status is an increasingly relevant social determinant of health that can have detrimental implications for the well-being of roughly 11 million undocumented immigrants living in the United States. Most undocumented immigrants experience poor health outcomes, especially in mental health, that have life-long consequences.
A new opinion article written by University of Chicago physicians contends that doctors can help improve the health of undocumented immigrants by providing compassionate care with an informed understanding of the social, legal and economic barriers faced by this vulnerable population.
"Healthcare providers need to consider the emotional and physical toll that being undocumented has on patients and how their legal status can hinder their desire or ability to access care," said Arshiya Baig, MD, MPH, an associate professor of medicine and co-author of the article, published in the Journal of General Internal Medicine. A primary care physician, Baig researches health disparities in Latino communities.
Baig and her colleagues write that the ability of this marginalized group to seek healthcare is often affected by cost, language, lack of knowledge of the healthcare system and fear of discrimination and deportation – a fear exacerbated by anti-immigrant rhetoric and policies. This fear has a negative impact on patients' mental and physical health and contributes to their delaying or avoiding care.
The American Public Health Association considers exclusionary immigration policies to be harmful to undocumented immigrants' health. Recent media coverage about the separation of immigrant families has increased public awareness about the severity of the issue. Splitting children from their parents puts them at risk for developing toxic stress (a proven detriment on brain development) and post-traumatic stress disorder. One 2018 study found immigrant children separated from their parents had a significantly higher risk for emotional and behavioral problems, as well as lower literacy rates.
Healthcare providers need to consider the emotional and physical toll that being undocumented has on patients.
Does this mean undocumented immigrants are over-using healthcare resources at a time when more than 27 million U.S. citizens remain uninsured? The article addresses this thorny question, revealing that of the scant research conducted on how undocumented immigrants use U.S. healthcare, most studies show the group uses it less and with lower associated costs than U.S. citizens.
"One thing I'd like to look into more in the future is healthcare cost and undocumented immigrant use of healthcare," said Matthew Stutz, MD, lead author of the article and a fellow in the Section of Pulmonary and Critical Care who has treated undocumented immigrants. "How much are they really costing our system and how much could be alleviated if they were provided access to simple primary care?"
To help mitigate the impact that being undocumented has on patients' health, the authors recommend physicians ensure their patients' immigration status is protected, that they partner with and distribute information for reputable legal advocacy organizations, and that they share materials with patients, such as pamphlets that outline protected civil liberties.
Stutz acknowledges that this may be a lot to ask from doctors who already feel they are overworked and struggling to keep up with administrative work. He said doctors can start by fostering a positive environment and using the resources that may already be available in their own work places.
"Providing welcoming, supportive care for all patients is often more important than any sort of legal information or advocacy," Stutz said. "If it isn't feasible to have a relationship with a local immigration attorney, just trying to engage healthcare system people, such as social workers, to overcome barriers of care can help."
The article, "Health Repercussions of a Culture of Fear Within Undocumented Immigrant Communities" was written by Matthew Stutz and Arshiya Baig of the University of Chicago, Vanessa Rivas-Lopez of Northwestern University and Brian Lonquich of Baylor College of Medicine.
Patient Care Articles & News