Skip to content
​National survey ranks Biological Sciences Division #13 and Pritzker #18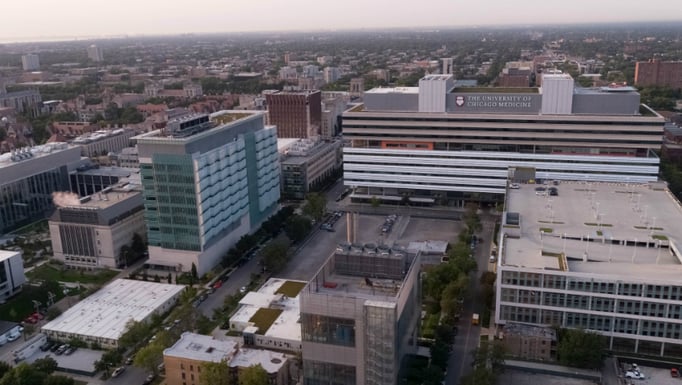 The University of Chicago Biological Sciences Division moved up one notch to No. 13 — with the paleontology program retaining its top rating and the ecology & evolution program placing 8th — in the 2019 edition of U.S. News & World Report's survey of the country's best biological sciences doctoral programs. Meanwhile, the Pritzker School of Medicine placed No. 18 among the best medical schools for research.
Of the 144 medical schools surveyed by U.S. News, Pritzker tied with Icahn School of Medicine at Mount Sinai for the 18th spot, with the primary care program placing No. 39. In the previous year, Pritzker was ranked No. 15 among research medical schools and its primary care program was listed at No. 34.
Despite a slight drop over the previous year, Pritzker remains the highest-ranking research medical school in Illinois, ahead of Northwestern University's Feinberg School of Medicine (No. 20). In addition, Pritzker tied with Harvard Medical School and the University of Pennsylvania as the nation's third-most selective medical school and ranked among the top five in the country for average National Institutes of Health funding per faculty member ($271,000).
U.S. News released new ratings for the nation's 275 biological sciences programs, which are ranked every four years. UChicago's paleontology program, which draws from the interdepartmental and inter-institutional Committee on Evolutionary Biology, remains the No. 1-rated program in the country, as it has been for more than a decade. The Biological Sciences Division's doctoral programs tied for No. 13 with Rockefeller University in New York and Washington University in St. Louis. UChicago's ecology & evolutionary program ranked No. 8, down from No. 4 four years ago.
"These results continue to reflect the rigor and excellence of our graduate programs," said Kenneth S. Polonsky, MD, executive vice president of medical affairs at the University of Chicago and the dean of the Biological Sciences Division and Pritzker School of Medicine.
The results are scheduled to be made public Tuesday, March 20.
Patient Care Articles & News