Skip to content
Scooter Safety: How to safely ride an electric scooter in Chicago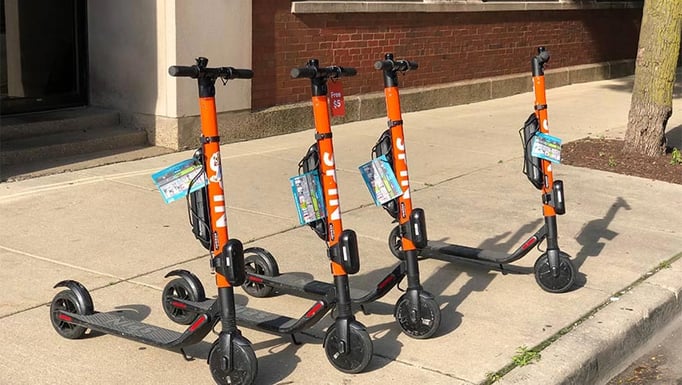 Like it or not, dockless electric scooters have come to Chicago, and as an orthopaedic trauma surgeon, I am face-to-face with the consequences of ignoring safety when riding a Divvy bike, electric scooter, rollerblades or skateboard. By answering common questions on riding an e-scooter, I want to ensure Chicagoans have a safe and enjoyable summer.
How to Ride an Electric Scooter
For many Chicagoans, e-scooters are a new method of transport. They look simple and are easy to operate, but taking the time to practice before hitting the road is always a good idea.
Start off slow, practice in a parking lot, and learn the basics: how to start and stop and what you should do in case of an emergency.
It's also important for riders of any wheeled vehicle to follow all traffic laws. Be aware of where the bike lanes are, ride on the right side of the road and keep an eye out for opening car doors.
Scooter Safety Tips
After treating patients with riding injuries, I know how essential proper safety is this summer when riding an electric scooter. Common safety tips include:
Electric Scooter Age Limit
The legal riding age for e-scooters in Chicago is 18.
Safety Helmet
Helmets should be worn when operating any sports or transport equipment where there is risk of head injury, which includes electric scooters. To accommodate those who find bulky helmets hard to manage, some sports shops carry safe collapsible helmets that easily can fit in a bag.
Dress Appropriately
When you're riding a bike, make sure to wear clothes that you can move in. Wear appropriate clothes for the activity, like running shoes. Make sure not to wear something that could get caught in tires -- no skirts, loose clothes or flip flops.
Don't Drink and Ride
It is illegal to drive a car after drinking, so you can assume that you are also not safe to operate any wheeled vehicle after drinking, include electric scooters.
It can be tempting to use a bike or scooter during a bar-hopping expedition, but that can lead to trouble.
Common Treatment for Scooter Injuries
If you fall or crash, first check in with yourself. If there's pain or you can't put weight on an arm or leg, do not wait to seek treatment after a scooter injury. Go to an urgent care facility or emergency department immediately. Waiting means you might miss out on early, necessary treatment.
With these simple safety tips in hand, you should be ready for a healthy, more mobile, summer.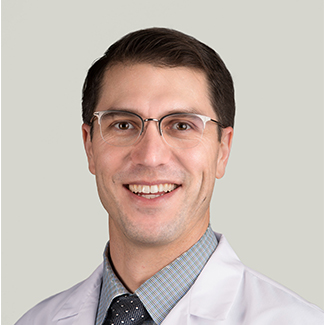 Jason Strelzow, MD
Jason A. Strelzow, MD, an expert in orthopaedic trauma, provides comprehensive care for patients with fractures and injuries throughout the body, with an additional emphasis on trauma of the upper extremity, including the hand.
Read more about Dr. Strelzow.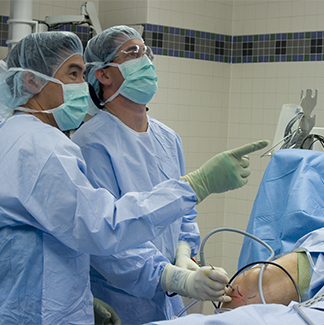 Orthopaedic Surgery
When injury or illness affects the musculoskeletal system, the experienced and skilled orthopaedic team at the University of Chicago Medicine offers the full spectrum of nonsurgical and surgical care.
Read about our orthopaedic services
Learn more about orthopaedic care