Skip to content
Vineet Arora, MD, appointed Dean for Medical Education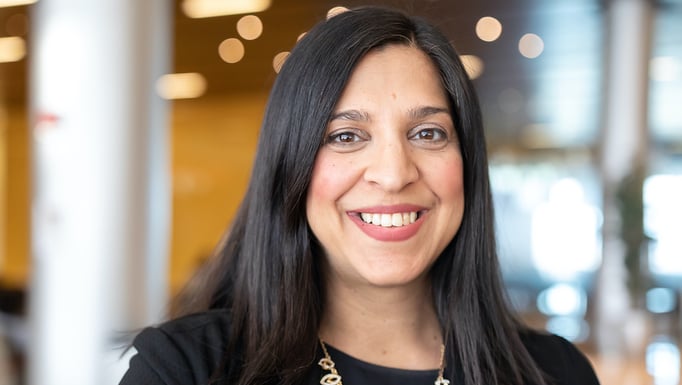 Vineet Arora, MD, MAPP, has been appointed Dean for Medical Education of the University of Chicago Biological Sciences Division (BSD), effective July 1, 2021.
Arora will oversee all aspects of UChicago's medical education continuum, including undergraduate, graduate and continuing medical education, and will be a key leader in simulation-based training programs. In addition, she will serve as the leader and voice for medical education within the institution and with key external organizations, including the Association of American Colleges, Liaison Committee on Medical Education and Accreditation Council for Graduate Medical Education, among others. In collaboration with faculty, program directors and department chairs, she will ensure active engagement in providing an outstanding educational experience for our students and trainees.
Arora succeeds Halina Brukner, MD, who is retiring after 36 years of service as a clinician, educator and leader. Brukner has held the position of Dean for Medical Education since 2018. She joined UChicago faculty in 1985 after completing her residency in internal medicine at UChicago. Brukner will continue to lead the Pritzker School of Medicine as she facilitates the transition of Arora to her new role.
Arora received a bachelor's degree from Johns Hopkins University and Doctor of Medicine degree from Washington University Medical School. She completed her residency in internal medicine and fellowship in general internal medicine at UChicago and received a master's from the Harris School of Public Policy. She joined the UChicago faculty in 2005.
Arora is currently the Herbert T. Abelson Professor of Medicine, Assistant Dean for Scholarship and Discovery, Associate Chief Medical Officer for Clinical Learning Environment, and a Master of the Academy of Distinguished Medical Educators — a lifelong membership that honors UChicago faculty for extraordinary contributions to medical education. She is also an elected member of the National Academy of Medicine and serves on the Board of Directors of the American Board of Internal Medicine and the Joint Commission.
"Throughout her career, Dr. Arora has demonstrated profound personal and academic investment in the quality of medical education," said Kenneth S. Polonsky, MD, Executive Vice President for Medical Affairs and Dean of the BSD and of the Pritzker School of Medicine. "With a particular focus on the learning environment for medical trainees, she has helped to improve the quality of learning and clinical care delivered by trainees in our academic hospital."
Arora has led pioneering work on resident sleep, fatigue and handoffs that have informed changes in residency duty hours. She is the principal investigator of an AMA Accelerating Change in Medical Education grant to integrate health systems science into medical education and is a Josiah Macy Faculty Scholar for her work improving the interprofessional clinical learning environment at UChicago Medicine. Arora is also an expert in sleep loss and has received NIH funding to study and improve sleep for patients as they transition from hospital to home. Her academic work has been cited more than 10,000 times.
Arora's dedication to the highest standard of medical care and training is connected to her commitment to equal opportunity in medicine. She has received National Institutes of Health funding to study novel methods for using social media to expose minority youth to medical research careers and leads an NIH grant funded by the Diversity Program Consortium to improve mentor training for women and minority medical students at eight medical schools. She is a member of groups working for gender equity in medicine, including Women of Impact and the National Academies of Science, Engineering, and Medicine's Action Collaborative on Ending Sexual Harassment in Higher Education.
The search for the Dean for Medical Education was informed by a faculty search committee, led by Jeffrey B. Matthews, MD, Chair and Dallas B. Phemister Professor of Surgery. The committee conducted a nomination process in which faculty, staff and medical students submitted 138 nominations for 29 individuals.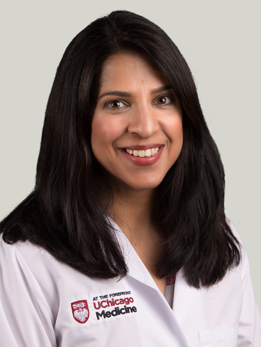 Vineet Arora, MD
Vineet Arora, MD, MAPP, specializes in improving the learning environment for medical trainees and the quality, safety and experience of care delivered to hospitalized adults. She serves as Dean for Medical Education at the Pritzker School of Medicine.
See Dr. Arora's profile
Read more biological science articles