Skip to content
UChicago Medicine honored for South Side workforce development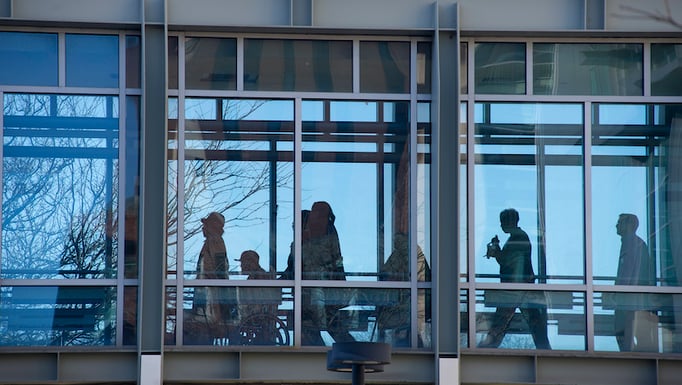 The University of Chicago and University of Chicago Medicine have been recognized by Skills for Chicagoland's Future for their commitment to hiring unemployed and underemployed workers from the city's South Side.
The South Side-based University and its academic medical center received the 2021 Champion for the Unemployed award from the nonprofit, which partners with employers to match businesses' unmet hiring needs with unemployed and underemployed jobseekers.
Over the past seven years, the partnership between UChicago, UChicago Medicine and Skills has led to the hiring of 568 people through Skills' job placement program.
"They've demonstrated their commitment to not just addressing healthcare, but addressing unemployment in the community," said Marie Trzupek Lynch, Skills' President and CEO, during an awards ceremony recognizing the organizations in October. The event was attended by Gov. JB Pritzker.
Since joining forces in 2014, the Medical Center and Skills for Chicagoland's Future have developed a number of innovative job training and placement programs to fill critical hiring gaps. Workers placed by Skills have been hired as public safety officers, certified nursing assistants, patient care coordinators, food service workers and stock clerks, among other roles across the health system.
Loretta Smith, who lives in the Back of the Yards neighborhood, was hired through Skills three years ago after a stint at a South Side retirement home. She joined UChicago Medicine as a patient transporter in 2019 and said she immediately began pursuing opportunities for career advancement within the organization.
Since then, she's received her patient care technician certificate and recently completed a 10-week training program to become a nursing support assistant (NSA), a role in which she currently works.
Along the way, the mother of three said she's also been able to purchase her first home and a new car.
"I have a renewed sense of hope in my ability to provide for my family, and I no longer live paycheck to paycheck," she said during the awards ceremony. "Working with Skills and UChicago Medicine has completely changed my life. I have the resource to support my children, participate in activities and just be able to take them on vacation and have them feel very blessed. It's great to have an advocate for you that will help you get a job that you want."
Bob Hanley, UChicago Medicine's Senior Vice President and Chief Human Resources Officer, said employees hired by the health system through Skills' training programs have a 95% first-year retention rate.
"It takes something special, something extra from the heart, to work in healthcare. And finding talented individuals who share our passion for improving the lives of others is critical to our success," he said. "The work that we and other Skills' partners are doing changes the lives of thousands of people. It starts with a job, but it leads to a career. And along the way, people find purpose, dignity, self-worth and financial health."
News from UChicago Medicine