Skip to content
Ingalls Memorial Behavioral Health Services Expand to Calumet City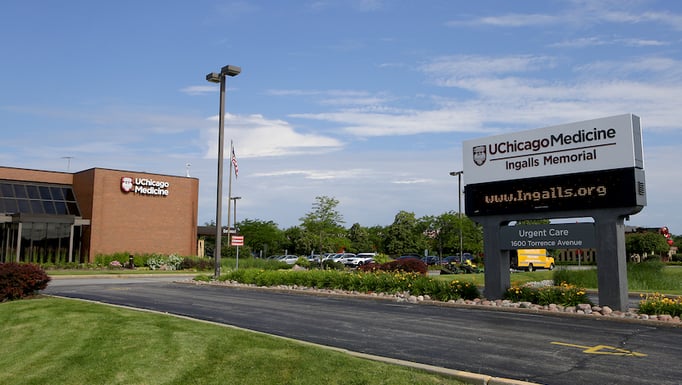 UChicago Medicine Ingalls Memorial Hospital is expanding its behavioral health services to Calumet City in early September, providing essential outpatient mental healthcare to more Southland residents.
Ingalls Behavioral Health Department offers no-cost assessments, intensive outpatient treatment and specialty support groups at Ingalls Memorial's Calumet City Family Care Center, located at 1600 Torrence Avenue in Calumet City.
"I'm thrilled that we're able to provide quality mental healthcare to Chicago's Southland communities in Harvey, Tinley Park, Flossmoor, and now Calumet City," said Randy Neiswonger, Chief Operating Officer, Community Hospitals & Health Division (CHHD) and Vice President Operations, Ingalls Memorial. "While we're still facing a pandemic, along with other social and political stressors in our country, more people than ever are struggling with added stress and anxiety, and existing mental health conditions are worsening. This expansion couldn't have come at a better time."
The care team at Ingalls Behavioral Health Department treats adolescents and adults struggling with a variety of mental health conditions like addiction, anxiety disorders, depression, affective disorders, schizophrenia, obsessive compulsive disorder and others. Programs can include both inpatient and outpatient treatment options.
Trained mental health professionals are now available to provide no-cost assessments to determine behavioral health needs and make referrals for care. Call 708-915-8600 to make an appointment in Calumet City today. Virtual appointments are also available. Click here to learn more.
News from UChicago Medicine