Skip to content
Aytekin Oto named Chair of the Department of Radiology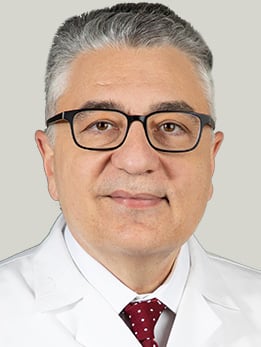 Aytekin Oto, MD, has been appointed Chair of the Department of Radiology effective immediately. He has been serving as interim chair since Feb. 1, 2019.
In this relatively short time frame under his leadership, Oto has introduced a number of important innovations that have improved clinical operations and patient access to advanced imaging techniques. He has also developed a research plan for radiology that will allow UChicago Medicine to move forward in clinical imaging sciences and has also proposed a new structure for radiological services across the University of Chicago Health System.
Oto has impressed and earned the respect of the faculty in the Department, as well as the leadership of the Biological Sciences Division and the medical center, with his collaborative style and the energy and enthusiasm with which he has approached finding solutions to important challenges.
Oto completed medical education and radiology residency training at Hacettepe University Medical School in Ankara, Turkey. After fellowship training at the Cleveland Clinic, he held faculty positions in Turkey and at the University of Texas Medical Branch at Galveston. He has been a distinguished member of our faculty since 2007. In addition to being an outstanding clinical radiologist, he is also an extremely productive investigator.
His research, which is supported by NIH funding, focuses on the detection of prostate cancer using MRI and utilizes new research in image acquisition and interpretation to guide biopsies, thereby discovering prostate cancer earlier and more effectively.
News from UChicago Medicine