Skip to content
UChicago Medicine receives American Heart Association's Comprehensive Hypertension Center certification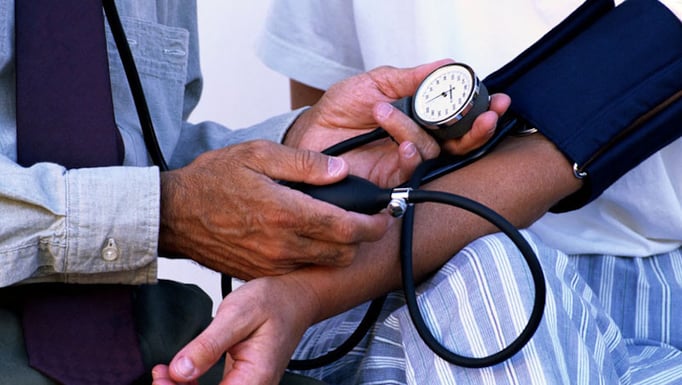 For the third time, the University of Chicago Medicine has been awarded the American Heart Association's Comprehensive Hypertension Center Certification. This is the only AHA-accredited comprehensive hypertension center within a 300-mile radius of Chicago.
UChicago Medicine was the first in the United States to receive this designation from the American Society of Hypertension in 2009. The American Heart Association now handles reaccreditation.
The award recognizes UChicago Medicine's commitment to following proven, research-based treatment guidelines to care for people with complex or difficult-to-treat hypertension, or high blood pressure. It also recognizes innovative research studies to improve hypertension treatments.
Hypertension, the number one risk factor for cardiac deaths in the United States, is often described as a silent killer. Nearly half of American adults have high blood pressure (readings higher than 130/80) yet many don't even know they have it because there are often no obvious symptoms.
Certified practices, according to the American Heart Association, must be primarily devoted to patients with hypertension and related disorders. They must be recognized as referral and treatment resources for resistant and secondary hypertension and have facilities and personnel capable of assessing and evaluating complicated hypertension problems. Comprehensive centers are recognized as leaders in providing the most up-to-date effective treatment strategies based on current evidence-based research in hypertension.
UChicago Medicine underwent multiple reviews by American Heart Association quality improvement specialists. They evaluated the practice's policies, procedures and operations to ensure appropriate diagnosis, evaluation and treatment protocols were in place and executed for hypertension patients.
The University of Chicago Medicine's Comprehensive Hypertension Center specializes in the treatment of difficult-to-manage hypertension. George Bakris, MD, director of the Comprehensive Hypertension Center, is a board-certified hypertension specialist. He is also a kidney specialist with expertise in hypertension management of diabetic kidney disease. The team includes hypertension specialists Sandra Naaman, MD, PhD, and Walled Ali, MD. Both are highly skilled in the diagnosis, assessment and treatment of high blood pressure.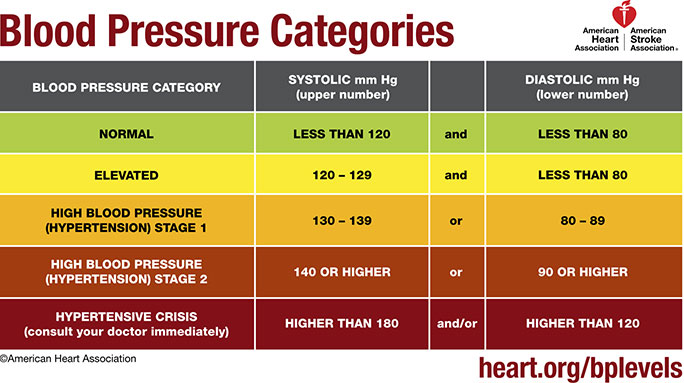 Bakris's team also specializes in the assessment and treatment of secondary hypertension, which is high blood pressure that has been linked to a specific cause — such as a blocked renal artery, certain hormonal irregularities, genetic abnormalities or tumors. Bakris and colleagues tailor a blood pressure management strategy for each patient.
UChicago Medicine demonstrated a commitment to required treatment standards:
Patients are closely monitored, with electronic records of daily blood pressure readings and investigation of symptoms between visits. This has reduced emergency room visits.
All patients have extensive discussions on the first visit about lifestyle changes, training in low sodium diets, getting the right amount of sleep, exercise and other related factors. "Lifestyle changes serve as the base for controlling blood pressure," Bakris said. "Medications are supplements."
The Comprehensive Hypertension Center is based in an academic institution and recognized as a leading referral and treatment resource for resistant and secondary hypertension. It offers investigational or alternative therapies. It also works closely with the University's Kovler Diabetes Center for patients with diabetes and difficult-to-control hypertension and kidney disease.
The center is known for its investigator-initiated research, observational studies and single and multi-center clinical trials.
Center faculty play leadership roles in the development of guidelines for hypertension treatment, working closely with the National Institutes of Health, the American Diabetes Association (ADA) and the hypertension-oriented kidney disease groups.
To signify its exemplary efforts, UChicago Medicine displays the official American Heart Association Comprehensive Hypertension Center Certification mark.
UChicago Medicine is thoroughly committed to providing "the highest quality care centered in current scientific research," said Bakris. "The American Heart has highlighted our accomplishments with complex or difficult-to-treat hypertension," he added. "They recognize our commitment to improve treatment and care."
Through this certification program, the American Heart Association aims to improve outcomes by collaborating with medical practices to implement evidence-based treatment guidelines.
Comprehensive Hypertension Center Certification from the American Heart Association offers hypertension programs a model to ensure best practices and evidence-based medicine is implemented in a standardized fashion for the delivery of cohesive and consistent hypertension care. For more information about accreditation and certification programs, visit www.heart.org/certification.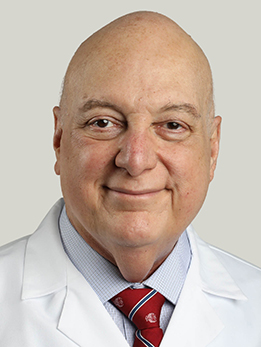 George Bakris, MD
George Bakris, MD, is director of the Comprehensive Hypertension Center. He specializes in the diagnosis and reduction of high blood pressure, treatment of kidney disease, and has special expertise in diabetes-related kidney disease.
Learn more about Dr. Bakris