Skip to content
Receiving a new beat: Everything to expect during a heart transplant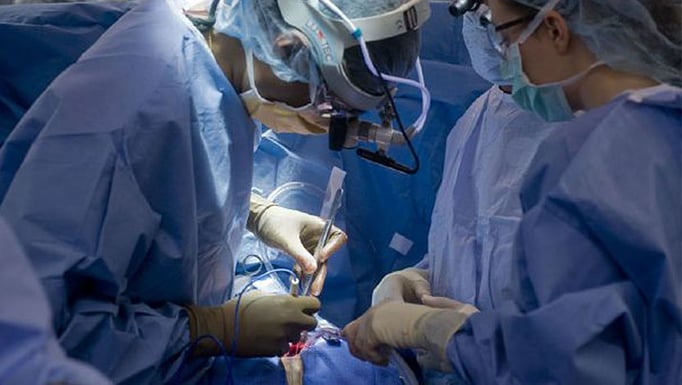 Being told that your heart needs to be replaced is probably one of the worst things a person could imagine. But knowing what to expect during a transplant journey is critical information for patients and their families. How can you prepare? What lifestyle changes can you expect? And how long will it take for you to get back on your feet?
At the University of Chicago Medicine we understand how this frightening experience can vitally affect your emotions and day-to-day life. This is why it takes a village, or as our heart transplant recovery team explains, "a family" to help a patient and their loved ones through what can be an exceptionally fraught time.
We spoke with some of UChicago Medicine's heart transplant team members – Meaghan Reilly, RN, BSN, heart transplant nurse coordinator; Tiana Riley, MSN, RN, heart transplant nurse practitioner; and Nancy Russell, MSW, LCSW, social worker – to learn more about what a patient can expect.
Q: First, how do we find out if a patient is eligible for a heart transplant?
A: "The heart transplant evaluation is twofold," said Reilly. "First we need to medically make sure a transplant is necessary. And the other half is from a psycho-social perspective."
Beyond a comprehensive medical evaluation to ensure a patient is a good candidate, they will then meet with a social worker, such as Nancy Russell, to discuss their emotional and psychological readiness for an organ transplant.
"The social worker will talk to the patient and the family, try to figure out what their home situation is like," said Reilly. "Do they have transportation? Do they have good coping mechanisms? Do you have a good social network of people who can pick up medications, drive them to and from appointments?"
All of those things are critically important for life after a transplant, but may not be on a patient's radar unless someone they know has been through the process.
Q: How long is a patient on a waiting list?
A: Like most organ needs, there is a higher demand than what is available, which means patients often have to wait. How long the wait lasts typically depends on how critical the case is.
"There are different statuses on the wait list," said Reilly. "For the highest priority category, the average time is about six weeks, we've seen up to three months. Once you get to the lower statuses it can take up to a year or more."
It is also important to note that through this time, a patient who's considered to be on the highest priority list often has to stay in the hospital until a new heart is found.
Once the procedure is completed, a whole new phase starts.
Q: What sort of physical changes can a patient expect post-transplant?
A: "Outside of the normal pain, they will be tired, they'll also be taking a lot of medications," said Riley.
You can't go through life alone and you definitely can't go through a transplant alone.
These medications also have side effects such as an upset stomach or diarrhea. Following the surgery, which can take hours, patients have a temporary chest tube and a large incision. They may also experience swelling and fluid shifts.
But that's not the biggest challenge for patients.
"The biggest thing that people are surprised about is how long it takes them to feel normal and regain their strength," Riley said. "It can take from three to six months."
This is when the patient's support system is vital.
Q: How important is a patient's support system?
A: "I really cannot emphasize enough how important a support system is," said Russell. "It's actually mandatory. You have to have a primary and secondary caregiver."
Why? For starters, a patient cannot drive for at least three months post-transplant. There will also be a lot of follow-up appointments they have to attend, especially in the beginning.
"I always say four ears are better than two in an appointment," said Russell. "You can't go through life alone and you definitely can't go through a transplant alone. Dealing with the physical changes of surgery, being tired, adopting the new eating habits, and incorporating all the new lifestyle changes can be very overwhelming."
But there is definitely a light at the end of the tunnel.
Q: What is the most rewarding part of following a patient through a heart transplant?
A: "It is amazing to see somebody who was so sick get up and do what they love after transplant," said Russell. "I always ask what is driving you to get a transplant? Often it's family. Then three to five months post-recovery they are doing exactly what they want to do, they are writing, traveling with their loved ones. And that is amazing. They are my heroes."
Q: Why should someone choose UChicago Medicine for their heart transplant?
A: "Our staff is so invested in our patients; and they want what's best for them," said Russell. "We meet multiple times a day to ensure our patients are safe and well taken care of."
UChicago Medicine operates one of the country's most well-respected heart failure programs, which is particularly known for success in complicated, high-risk cases. Our physicians – Valluvan Jeevanandam, MD, professor of surgery; Nir Uriel, MD; and Takeyoshi Ota, MD, PhD, associate professor of surgery – are some of the most well-respected in their field.This patient-centered philosophy goes far beyond the heart transplant team.
"I think what differentiates UChicago Medicine is the culture is really family-oriented. Not just with the patients but also with the staff," said Russell. "Our staff is really close and we are really close with our patients."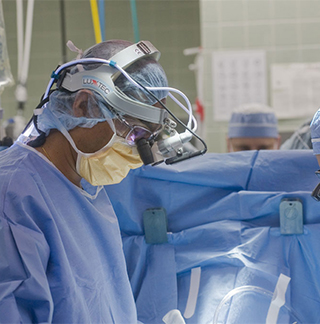 Heart Failure and Transplantation
At the University of Chicago Medicine, we bring the best minds in medicine together to meet the needs of patients facing heart failure and transplant.
Read more about our heart failure expertise
Learn more about heart and vascular disease