Skip to content
In Sync: The importance of the doctor-patient relationship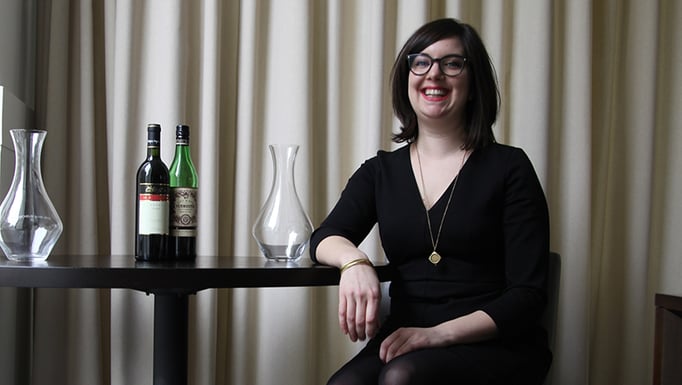 Undergoing surgery is no walk in the park. We are likely to feel anxious, perhaps scared, and certainly countdown the days until it is over. And although no two surgeries are the same, knowing the background and similar experiences of your physician can strengthen your level of comfort and trust in the procedure.
This was the case for Erin Drain when she came to The University of Chicago Medicine for a second opinion on an electrical issue in her heart.
While doing online research, the 32-year-old University of Chicago alum came across a story about Roderick Tung, MD, director of cardiac electrophysiology at UChicago Medicine. As a young adult, Tung had undergone an ablation — a minimally invasive procedure to correct an arrhythmia.
"I was interested in what someone who had actually been through an ablation would say about the experience," said Drain, a regional sales manager for Ole Imports.
Drain was born with a hidden variant of Wolff Parkinson White, an extra electrical pathway in the heart. Symptoms include a rapid heartbeat (supraventricular tachycardia), dizziness and lightheadedness.
"Erin has a very common arrhythmia that we see in very healthy young adults." Tung said. "One of the ways I related to Erin was because at a very similar age I had arrhythmias and palpitations that made me feel like I was going to die. I can relate to the anxiety that comes with heart rhythm disturbances in the majority of patients."
In Tung's case, the procedure cured his arrhythmia and inspired his choice of medical specialty.
"I went and had an ablation done in my twenties before my residency started and was completely cured. So it made me believe that ablation was definitely salvation," said Tung.
And because of his experience, Tung feels a real connection to patients like Erin, he said.
"It's easy to say 'I have been there' when I really have been there," Tung said. "I've been on the operating table. I've been a patient and had an ablation. I can appreciate how much ablation can totally change the quality of your life."
And a quality change in Erin's life is exactly what she was in for.
"When Dr. Tung came out after the ablation — my mom still talks about it," Drain said. "He walked through the door with a huge smile on his face and said: 'That went perfectly. Her whole life is going to be different now.'"
After the procedure, Drain realized she felt better than she had in a long time.
"I could always feel my heart working a little harder than it had to," Drain said. "Now I was sitting there wondering why I wasn't feeling my heart beat all the time. I was like am I ghost, am I dead? I can't feel my heart beating. I thought, 'This is weird. I'm relaxed.'"
Looking back, Drain says the holistic care she received from Tung and his team will leave a lasting impression.
"We have a complete team approach to the care of our patients. Any one of our seven attending electrophysiologist on faculty, the nurse practitioners, the nurses and the lab technicians — is committed to their care and knows their case," Tung said. "That's a special feeling."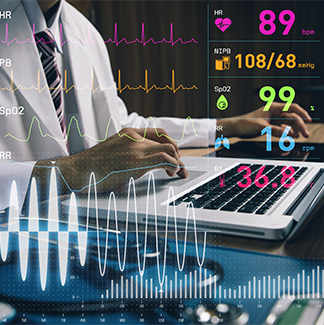 Arrhythmia Care
At the University of Chicago Medicine Center for Arrhythmia Care, we work with each patient to deliver high-quality, personalized care, whether you are seeking a first opinion for your condition or turning to us as a last resort.
Discover more about our arrhythmia program
Learn more about heart and vascular disease