Skip to content
Desiree Kumar suffered premature ventricular contractions (PVCs) until epicardial mapping and ablation therapy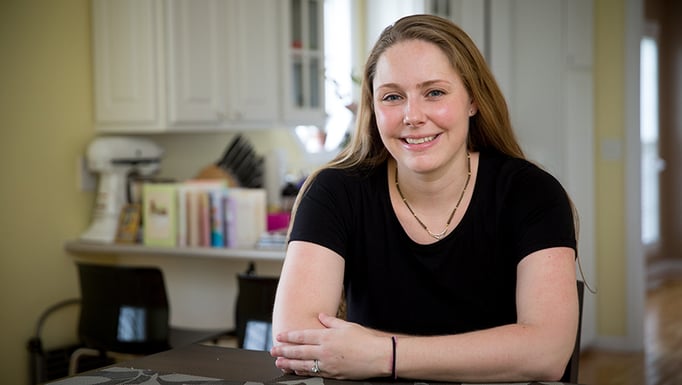 Desiree Kumar went from going to the gym five days a week, working as an attorney and enjoying her love of cars to feeling debilitated by dizzy spells, shortness of breath, extreme exhaustion and chest pain.
Tests showed she was experiencing more than 28,000 premature ventricular contractions (PVCs) daily as a result of an electrical issue in her heart.
Because the PVCs occurred more frequently at night, her sleep was disrupted, leaving her exhausted and barely able to get through each day. Kumar tried several different medications to regulate the PVCs and underwent three cardiac ablations. None of the treatments was successful.
"I was ready to give up on the possibility of feeling 'normal' again," Kumar said. The physician who performed the ablations convinced her to see an arrhythmia specialist at UChicago Medicine. "I knew I would ultimately regret not giving it one more try with the best team in the area."
In summer 2014, a UChicago Medicine electrophysiologist performed an innovative epicardial mapping and ablation procedure. Typically, the approach to the outside of the heart requires open heart surgery, but Kumar's chest was entered through a small needle-assisted puncture of the heart sac, which enabled her physician to reach the heart's outer surface with a catheter and eliminate the abnormal electrical signals in a difficult-to-reach area.
"After the procedure, I felt better immediately," Kumar said. "I was up and walking around the next day. While my chest was sore, I was more alert and had more energy. My medical team was amazed at how quickly I recovered."
Today, the 33-year-old leads a busy life: welcoming her first baby, acting as an assistant attorney general for the State of Illinois and hitting the gym again. Kumar credits her UChicago Medicine team with saving her life.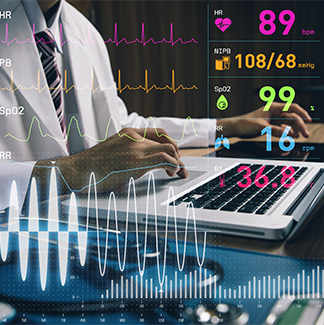 Arrhythmia Care
At the University of Chicago Medicine Center for Arrhythmia Care, we work with each patient to deliver high-quality, personalized care, whether you are seeking a first opinion for your condition or turning to us as a last resort.
Discover more about our arrhythmia program
Learn more about heart and vascular disease