Skip to content
Dr. Monica Peek and Dr. Monica Vela: 'The real danger is the virus, not the vaccine.'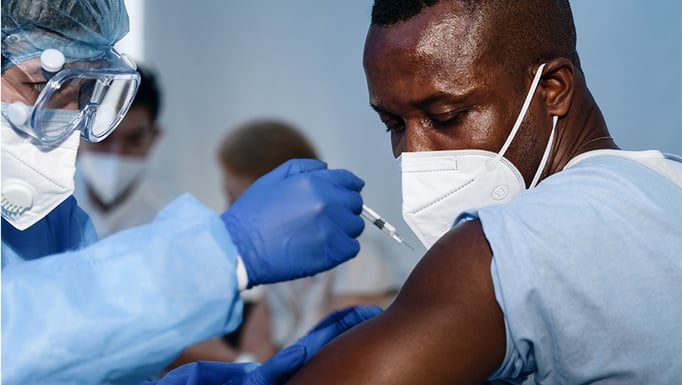 Community Voices interview with
Dr. Monica Peek
and
Dr. Monica Vela
, internal medicine physicians who are experts on reducing racial disparities in health.
Q: How has the COVID-19 pandemic impacted Black and Brown communities?
Dr. Vela
: Many families I care for have lost the breadwinner or the person who was the glue holding the family together. Elderly patients have lost their spouse, and unbearable grief and guilt has overwhelmed them and made all of their chronic illnesses much worse.
Mothers and fathers, older siblings, have been lost — loved ones that my patients just can't imagine living without. At this point, what I'm dealing with the most is not the devastation of the virus on people's bodies; it's the unbearable grief and guilt.
I saw an African American patient last week who lost her husband and her daughter. For the first time in her life, she's living alone, without the two people who were caring for her. We are scrambling to figure out: How do we take care of her? How is she going to live her life without those two people?
Q: Much has been said about distrust of the vaccine. What are you hearing?
Dr. Peek
: These communities are diverse. And there are a lot of different viewpoints within African American and Latinx communities. Public health and education campaigns are underway to address vaccine hesitancy. We are working closely with trusted figures — community health workers, physicians, faith leaders — people who have the social and cultural capital to be liaisons between medical and public health professionals and the people we're trying to vaccinate.
Yet, we face obstacles from an earned mistrust of the healthcare community. But no matter how significant the obstacles are, we have to overcome them. The most important thing to know is that the real danger is the virus, not the vaccine. The virus is causing a 9/11 every day that is disproportionately impacting Black and Brown people.
Dr. Vela
: For the first time, I've had to address concerns about the role of the government in producing the vaccine. That's not a question I ever fielded with the flu vaccine. I find it makes a difference when I say I took both doses. A patient you've seen for 20 years will trust you if you say it's safe. But for patients who've never had a trusting relationship with a primary care physician, that's a tougher sell.
Q: What are the most common myths that you've heard? And how do you counter them?
Dr. Peek
: I frame them as concerns, not myths. We know that the federal government and public health departments have done a number of things to African Americans, indigenous people, prisoners and Latinos without their knowledge, under the guise of helping, that were not necessarily beneficial to them. Forced sterilizations. Telling people they were being treated for syphilis when they weren't. Doing experiments without their knowledge, until very recently. Knowing that these things have happened repeatedly within our community is one reason why some people may be hesitant.
My job is to share scientific facts so people can make informed decisions. COVID vaccine development has been an international collaboration involving multiple companies and many scientists around the globe. The technology used to create the vaccine — mRNA technology — was developed in the 1980s and has been proven safe.
Q: What kind of turnout do you anticipate for the vaccine?
Dr. Peek
: We've been doing a lot of work internally at the University of Chicago Medicine, and we've seen a significant increase in vaccination among employees who previously had been hesitant to be vaccinated. So, we're closing the racial gap.
We're hopeful that weekly town hall meetings, talking to team huddles, doing Facebook Live where we take questions — doing lots of different things where we can be present in safe spaces in an honest, transparent and empathetic way — will address people's concerns and answer their questions. We want to move people from "no" to "maybe" to "yes," by helping them clarify what their hesitation is about and then moving beyond that.
Dr. Vela
: It's also worth noting that there are not enough Black and Latinx physicians to do this work. So, it's really important for our nurses, pharmacists and others who are people of color to carry this message forward. And to Dr. Peek's point, I think validating the way people feel about the vaccine has to be a necessary first step. Those feelings and concerns are based on unfortunate realities.
Q: What is the role of community partnerships in ensuring vaccine equity and building trust?
Dr. Vela
: Health equity doesn't begin and end in a hospital or a clinic. It begins where our patients live and work. Some communities have received significant investment, some have not seen investment, and some have been disinvested consistently over time. Until we work with public health officials, local government, schools and libraries, and others, to right these wrongs, we are not going to have health equity, no matter how hard we work within hospitals and clinics. We need community partnerships, and we can't wait for a pandemic to create those relationships.
Dr. Peek
: With our partner organizations, we're spreading messages around COVID vaccination. When people are coming in regularly to their churches, for example, they will begin to get messages about COVID vaccinations. I'm thankful that I'm on the board of the Greater Chicago Food Depository and can help them think about that strategy. Through these partnerships, we make sure people who are trusted in the community are at the table helping to craft narratives that speak to the people they see every day. Because it's going to take all hands on deck for us to turn this around.
Q: How can people find out when and where they can get a shot?
Dr. Peek
: The Chicago Department of Public Health distributes vaccine to hospitals, to long-term care facilities, to all organizations that will ultimately be administering COVID vaccines. I would go to the CDPH website and also pay attention to press conferences about vaccine availability and locations.
Dr. Vela
: I want to give a shoutout to Spanish radio and TV stations, because I don't know where our Latinx community would be without them. There's so much distrust in state and federal government amongst Latinx populations. This is where we get our information. These are the people that we trust.
Q: Will it take long for Black and Brown communities to recover from the pandemic?
Dr. Peek
: The speed of recovery is in our hands. It's up to us. The faster we get behind this vaccine and convince all of those we hold dear to get behind this vaccine, the faster we'll get to the light at the end of the tunnel. We have to be as angry about the virus as people were when they took to the streets for Black Lives Matter. We all have to be willing to fight COVID-19 with that same level of passion and indignation. We can't sit back and wait for doctors to fix everything. We each have to take responsibility. That's how we're going to move forward. Dr. Vela and I can't do it all. Trusted voices, messengers and leaders can't do it all. It has to be a community movement.
At the same time, there are real policies that can expedite the speed of recovery for Black and Brown communities. For example, prioritizing Chicago's hardest hit neighborhoods for vaccine distribution, ensuring paid sick leave for all essential workers, continuing to invest in small businesses and making targeted investments in historically under-invested communities that have been economically devastated by COVID. All of these efforts will help to build back stronger Black and Brown communities once herd immunity can be established within the population.
This interview originally appeared in the Chicago Tribune's Community Voices column. It was conducted by independent health writer Deborah Shelton on behalf of UChicago Medicine. Neither the Tribune newsroom nor the Editorial Board was involved in producing the content.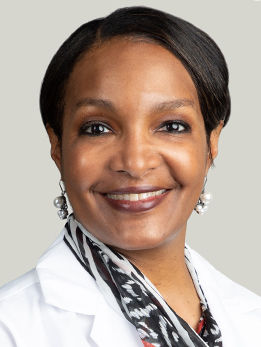 Monica Peek, MD
Monica Peek, MD, MPH, specializes in general internal medicine and preventive health for adults.
Learn more about Dr. Peek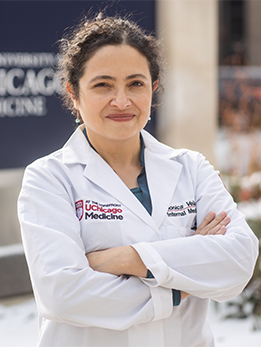 Monica Vela, MD
Monica Vela, MD, specializes in internal medicine and is committed to providing comprehensive primary care to her patients.
Learn more about Dr. Vela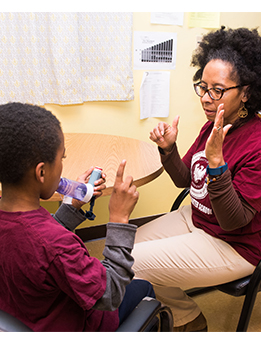 Our Commitment to Community Benefit & Engagement
In collaboration with our dedicated community partners, UChicago Medicine offers programs and services to empower South Side and Southland residents with broadening access to health and wellness resources.
Community Engagement
More Information About the COVID-19 Vaccine