Skip to content
Coalition that includes UChicago Medicine is awarded state funding for healthcare transformation on the South Side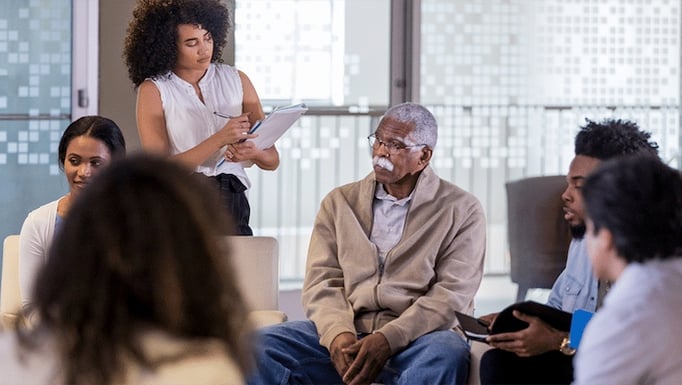 A coalition that the University of Chicago Medicine helped to launch and lead over the past 10 months has secured state funding to implement innovative, technology-driven and patient-centered approaches that can dramatically transform and improve the system of care delivery for South Side residents.
This coalition's South Side Health Transformation Project (SSHTP) was awarded state funds in early July 2021 for its proposed South Side Healthy Community Organization model, which is designed to address health disparities affecting South Side communities, including gaps in healthcare access, quality and outcomes. Details about the exact funding amount are expected in the coming weeks.
The state funds are a result of The Hospital and Healthcare Transformation Bill that unanimously passed the Illinois legislature in January and was signed into law in March by Governor JB Pritzker. The bill dedicates $150 million each year for the next five years to address health equity by sustainably improving access and outcomes.
"We are elated and excited for the opportunity to join with our coalition of healthcare providers and the community to truly transform healthcare on the South Side," said Brenda Battle, RN, BSN, MBA, Senior Vice President, Community Health Transformation and Chief Diversity, Equity and Inclusion Officer, who leads UChicago Medicine's work on the SSHTP, which launched in September 2020. "By implementing the South Side Healthy Community Model, we can put the necessary systems in place to advance healthcare access, improve health equity and achieve better health outcomes for Chicago's South Side residents.
"We are very grateful to the governor, the Illinois Department of Healthcare and Family Services, state legislators who unanimously voted to authorize the use of these transformation dollars and the South Side legislators who led and championed this effort," Battle added.
The funding marks a significant step forward for the SSHTP, an unprecedented coalition of 13 Chicago hospitals, health systems and federally qualified health centers that came together last year seeking ways to address the many health challenges on the city's South Side, where the majority of residents are African American.
As the COVID-19 pandemic exacerbated and drew attention to poor health outcomes in communities of color across the country, the project's participants — all longtime, South Side care providers — sought community input to fundamentally reimagine access to care and ultimately improve the well-being and longevity of South Side residents.
With the infusion of these much-needed funds, the SSHTP plans to establish a new, 501(c)(3) not-for-profit organization – the South Side Healthy Community Organization (SSHCO) – as the vehicle by which it will facilitate, in partnership with the community, healthcare transformation on Chicago's South Side.
The SSHCO plans to focus on primary and specialty care access, preventive and chronic care management, care coordination and management, provider collaboration, community engagement, and a connected digital and technological infrastructure.
Specifically, the SSHCO plans to hire additional primary care physicians and hundreds of community health workers, increase access to specialists, build community partnerships around social determinants of health like access to food and transportation, establish a Community Advisory Council and start developing a technology platform that will connect all South Side healthcare providers.
In addition to UChicago Medicine, the coalition includes Advocate Trinity Hospital, Beloved Community Family Wellness Center, Chicago Family Health Center, Christian Community Health Center, Friend Health, Jackson Park Hospital, Near North Health, The New Roseland Community Hospital, St. Bernard Hospital, Sinai Chicago – Holy Cross Hospital, South Shore Hospital, and TCA Health. The SSHCO will be governed by a board made up of one member from each of the 13 healthcare partners and three community leaders.
UChicago Medicine is committed to dramatically improving health equity for South Side residents. The health system works collaboratively with neighboring communities to address top health priorities, including chronic disease (asthma and diabetes), violence prevention and trauma resiliency, as well as underlying contributors to health disparities and chronic disease, such as education level, poverty, unemployment, violence and community safety, access to care, and food insecurity.
As reported in its 2020 Community Benefit Reports, the University of Chicago Medicine health system provided a total of $656.6 million in benefits and services to the communities it serves on Chicago's South Side and in the Southland region in fiscal 2020, an 11.2% increase over the previous year. This investment included supporting patients who rely on Medicare or Medicaid or who were unable to pay for care, teaching and training tomorrow's healthcare professionals, funding medical research, and donating to community groups for health and wellness initiatives, among other support.
Community Outreach and Health Equity Articles