Skip to content
UChicago Medicine receives third consecutive QOPI® certification for top-level cancer care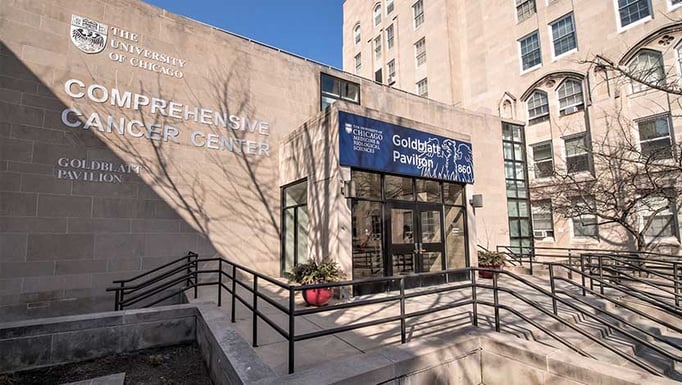 The University of Chicago Medicine has received its third, three-year recertification from the QOPI® Certification Program, LLC.
The QOPI® Certification Program seal designates practices that not only score above the threshold on key QOPI® quality measures, but meet chemotherapy safety standards established by the American Society of Clinical Oncology (ASCO) and the Oncology Nursing Society.
UChicago Medicine's entire oncology team deserves credit for this achievement, said Blase Polite, MD, MPP, FASCO, Professor of Medicine and Executive Medical Director for Cancer Accountable Care.
"We're so proud of this recertification from ASCO. It validates what we already know – that we're providing the highest-quality care for our patients both in Hyde Park and throughout the UChicago Medicine network," Polite said.
"By successfully completing ASCO's QOPI® Certification process for a third time, UChicago Medicine's oncology practice demonstrated its dedication to providing high-quality care to cancer patients," added ASCO President Eric P. Winer, MD, FASCO. "It is a concrete action a practice has taken to fully realize a commitment to quality, safety, and continual process improvement."
The process starts when a health center submits an evaluation of their entire practice and documentation standards. The QOPI® Certification Program staff and task force members verify the evaluation and documents during an on-site survey. Practices must meet core standards in such treatment areas as:


Creating a safe environment — staffing, competencies and general policy
Monitoring and assessment of patient well-being
Monitoring after chemotherapy is administered, including adherence, toxicity and complications
Treatment planning, patient consent and education
Ordering, preparing, dispensing and administering chemotherapy
Staff training and education
Chemotherapy orders and drug preparation
Safe chemotherapy administration
The QOPI® Certification Program was launched in January 2010 and almost 300 practices are certified. This designation for outpatient oncology practices is the first program of its kind in the United States. The program expanded internationally in 2016.
QOPI® Certification Program, LLC, is a wholly owned subsidiary of the Association for Clinical Oncology (the Association) and an affiliate of the American Society of Clinical Oncology (the Society). The Society and the Association represent nearly 45,000 oncology professionals who care for people living with cancer.
QOPI® and the QOPI® Certification Program are projects dedicated to innovative quality improvement programs.
Learn more about the QOPI® Certification Program.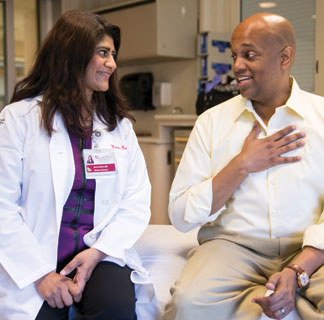 UChicago Medicine Comprehensive Cancer Center
UChicago Medicine is designated as a Comprehensive Cancer Center by the National Cancer Institute, the most prestigious recognition possible for a cancer institution. We have more than 200 physicians and scientists dedicated to defeating cancer.
Learn More About the Comprehensive Cancer Center