Skip to content
Early detection, effective treatment eases fears for third brother with prostate cancer
Ken Karr, captain of his hockey team, was back on the ice at a rink on Chicago's West Side one month after prostate cancer surgery.
Ken Karr's oldest brother passed away from prostate cancer in 2011. Joe Karr was only 55. Another brother, Paul, 59, is fighting the disease.
A family history of one or more close relatives with prostate cancer at an early age is a risk factor for developing the same cancer. So although Karr was in his 40s when his first brother was diagnosed, his doctor recommended yearly screening with the prostate specific antigen (PSA) blood test and a digital rectal exam (DRE).
PSA is a protein produced by both normal and cancerous cells of the prostate gland. The test measures the level of PSA in a man's blood. If the level is considered high, the next step is often a biopsy of the patient's prostate tissue to determine if cancer is present and if it is likely to spread. The DRE allows the physician to determine the size of the prostate and feel for bumps or other abnormalities.
The American Cancer Society recommends that men at high risk for prostate cancer start regular screening between the ages of 40 and 45.
Karr's PSA level remained in the normal range for more than a decade. But when his internal medicine physician felt a suspicious lesion during a DRE in 2018, he recommended Karr, 56, see a prostate cancer specialist. After researching his options in the Chicago area, Karr made an appointment with University of Chicago Medicine urologic oncologist Scott Eggener, MD.
Eggener had recently started the UChicago Medicine High-Risk and Advanced Prostate Cancer (UCHAP) clinic. Funded by a generous gift from an anonymous donor, the team-based program provides comprehensive screening and care for men at increased risk for prostate cancer and those who have aggressive disease.
While Karr's PSA level was only slightly elevated, a biopsy of tissue from his prostate showed a small amount of cancer at a very early stage. An MRI was done to confirm the location, size and stage of the cancer.
"In situations like this — when the cancer is slow growing and at an early stage — we usually take a conservative approach, following the patient's PSA levels and repeating biopsies at regular intervals," Eggener explained. "But because of his family history with the disease, Ken wanted to move forward with surgery to remove the prostate. I supported him in that decision."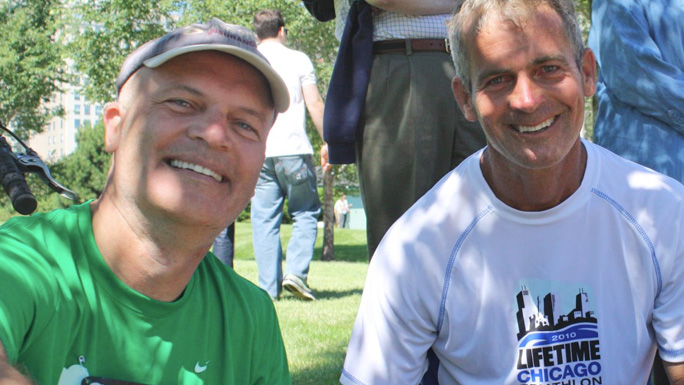 Using robot-assisted techniques, Eggener performed Ken's prostatectomy in early February 2019. Robotic surgery allows for better precision and gives the surgeon a three-dimensional view and better range of motion during the procedure. Benefits for the patient include smaller incisions, less pain and a faster return to normal activities.
Fortunately, Karr didn't experience urinary incontinence or sexual dysfunction — two side effects often associated with prostate cancer treatment.
Eggener expected Karr, who is fit and athletic, to recover quickly. Still, he was surprised when he ran into Karr and his wife Patti at a ski resort in Colorado just two weeks after the surgery.
"I told Dr. Eggener that he did a fantastic job and thanked him for his talent and steady hand," Karr said. "We high fived each other. And then as he skied away, I yelled, 'I owe you a drink.'"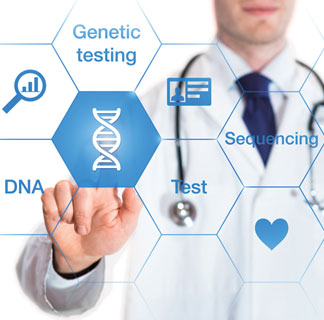 High Risk & Advanced Prostate Cancer Clinic
The UChicago Medicine High Risk & Advanced Prostate Cancer Clinic (UCHAP) provides focused care for men at high risk for developing prostate cancer due to hereditary risk factors as well as those with advanced disease. Services include customized screening plans, genetic testing and access to new treatment options available through clinical trials.
Learn More About UCHAP
Prostate Cancer Related Articles