Skip to content
Closing the gap in breast cancer deaths among African-American women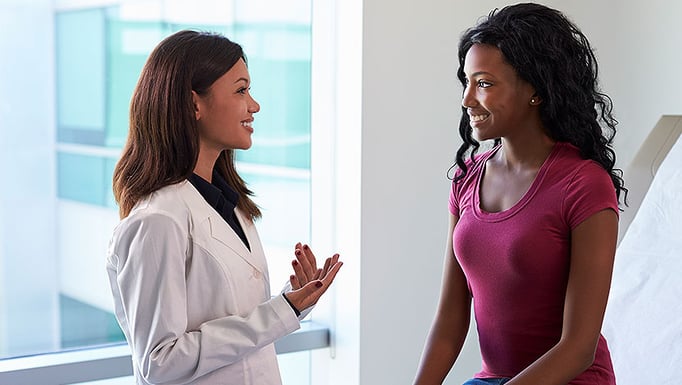 Biologically aggressive subtypes of breast cancer occur more frequently in women of African ancestry. Studies have demonstrated that underserved minority populations experience higher rates of mutations in the breast cancer-linked BRCA1 and BRCA2 genes and have less access to genetic testing and uptake of risk-reducing interventions.
To close the gap in breast cancer mortality among women of African ancestry, a research team led by breast cancer geneticist Olufunmilayo Olopade, MD, is developing a sophisticated risk tool that can be used to classify women into risk categories and then develop and personalize culturally tailored risk-reducing interventions in the clinic.
Olopade's team will test the hypothesis that state-of-the-art genomic testing combined with state-of-the-art MRI techniques can comprehensively characterize early breast cancers in genomically defined high-risk women, and provide effective and affordable strategies for risk-adapted management of mutation carriers in diverse populations.
Their research will lay the groundwork for a disparities and health equity-focused NCI Specialized Program of Research Excellence (SPORE) grant application in a few years.
Olopade says, "Our results will change clinical practice by allowing us to individualize risk assessment, diagnosis, and treatment of breast cancer and improve overall outcomes for each patient."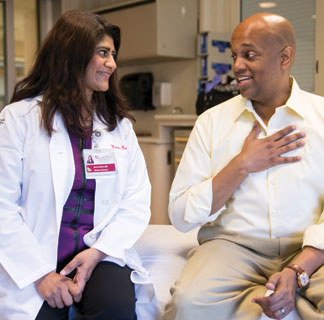 UChicago Medicine Comprehensive Cancer Center
UChicago Medicine is designated as a Comprehensive Cancer Center by the National Cancer Institute, the most prestigious recognition possible for a cancer institution. We have more than 200 physicians and scientists dedicated to defeating cancer.
Learn More About the Comprehensive Cancer Center