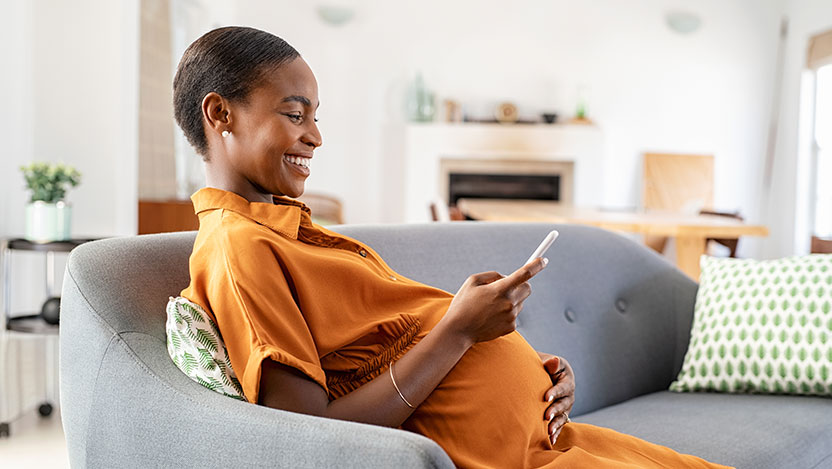 Parent Education Anytime, Anywhere
The Family Birth Center offers free access to YoMingo, a pregnancy app and education program designed for expectant parents. YoMingo provides valuable information, tools and support at every stage of pregnancy, including:
Evidence-based information on prenatal care, labor and birth, postpartum health, infant feeding, and newborn care — including lots of videos
Information specific to your care at the Family Birth Center
Several helpful tools, including a kick counter, contraction timer, personal journal, feeding log, immunization log and more
How It Works
Register
YoMingo is available on any Internet-enabled device. Register for the app here and follow the instructions to set up your secure account. You will receive a confirmation email from YoMingo noreply@yomingo.com. If you don't receive an email, be sure to check your spam/junk folder.
Download the App
Once you've registered, download the mobile app for free by searching your app store for "YoMingo", available on:
Already registered?
Log in at app.yomingo.com
Disclaimer: The information in YoMingo® is NOT intended to take the place of a healthcare provider or any information that your healthcare provider has discussed with you about your own personal health. It is for educational purpose only. It is imperative and advised that you find care and work with your healthcare provider to keep yourself healthy and safe. Always call your healthcare provider with any questions you may have. By creating an account in YoMingo®, you have verified that you have read and agree to this disclaimer. The information provided by YoMingo® does not necessarily reflect the opinions of UChicago Medicine or your UChicago Medicine healthcare provider and UChicago Medicine's provision of YoMingo® to its patients is not an endorsement of the contents of its website. UCM is not responsible for the data collection or privacy practices of YoMingo® through their website, and those privacy practices will be governed by their privacy policy. To ensure your privacy is protected, we recommend that you review the privacy policies of any third party site you visit.
Pediatric Articles & News