Cultivating the Next Generation of Health Care Leaders
The administrative fellowship at the University of Chicago Medicine serves to foster future health care leaders through opportunities to strengthen their understanding of hospital operations and management at an academic medical center. In this two-year program, fellows are mentored by and report to the chief operating officer. Fellows will also be assigned to a past fellow to connect with as an additional resource and guide throughout the two years.
Administrative Fellowship Structure
In the first year, fellows are each paired with members of the senior leadership team for approximately two to four weeks at a time to receive mentoring and guidance within their respective departments. In these rotations, fellows are also partnered with directors who will meet with them on a one-on-one basis to review project work, communicate feedback on their experience and help navigate within the organization. In addition to the rotations, the fellows have flex weeks built into their schedule to get extra experience in the rotations that interest them most. Furthermore, the fellows will participate in performance improvement, financial management and standing senior leadership and organizational meetings.
In the second year, fellows will develop a detailed understanding of area-specific operations and become active members of a local management team. As a result, fellows will gain direct exposure to employee relations issues and have substantial opportunity for project specific work that ties to strategic goals within the selected department.
Application Process
UChicago Medicine will consider applications from all qualified candidates, but we do not sponsor work visas for administrative fellows. Qualified applicants will either have a master's degree from an accredited MHA, MPH, MBA or a related program, or be completing a residency requirement and have completed all academic coursework; have a strong interest in health care administration; and demonstrate high leadership potential. Learn how to apply to the fellowship.
Meet Our Current & Past Administrative Fellows

Brianna Brooks (2018-2020) is from Carmel, Indiana, and earned her MPH in maternal and child health from Boston University School of Public Health in 2018. She obtained her B.S. in health science with a minor in Spanish from Boston University in 2017. During her time in graduate school, Brooks completed an internship with the Massachusetts Department of Public Health where she developed a process to update the state health assessment and improvement plan. Brooks also participated in a quality improvement project for the Cambridge Health Alliance where she helped analyze the referral process for the Inpatient Child & Adolescent Psychiatry Department. Additionally, she worked at Boston Medical Center, the largest safety-net hospital in New England. Her professional interests include quality improvement as well as maternal and child health.

Blake Dobrich (2018-2020)
is from DePue, Illinois, a small rural town in north central Illinois. Dobrich obtained his M.S. in health systems management from Rush University Medical Center in 2018. While in graduate school, he completed administrative internships at Rush University Children's Hospital and at the University of Colorado Hospital. Prior to earning his master's degree, Dobrich received his B.A. in political science at Marquette University in Milwaukee. Additionally, he has served as an intern for U.S. Senator Richard J. Durbin in Washington, D.C. Dobrich's professional interests include health policy, children's healthcare, and making a difference in the care of others.

Danielle McKenzie (2019-2021) is from Chicago, Illinois. She earned her master's degree in health administration from the George Washington University in 2019. During her time in graduate school, McKenzie completed an internship at Cleveland Clinic in the Respiratory Institute where she performed data analyses that contributed to decisions that increased access for patients. Additionally, she served as a project manager for Cleveland Clinic's advance directive initiative, where she created a robust dashboard dataset and helped develop a new workflow for the institute's inpatient units. McKenzie also served as an intern for both the Patient-Centered Outcome Research Institute (PCORI), and the George Washington Hospital, where she conducted a LGBTQ institutional assessment and contributed in LEAN management projects. Prior to her graduate studies, she served as a performance improvement specialist for the Greater Elgin Family Health Center and as a community health coordinator for Advocate Trinity Hospital. McKenzie received a B.S. in health administration at Northern Illinois University. Her professional interests include population health, finance, and health policy. McKenzie enjoys water sports, traveling, volunteering and spending time with family and friends.

Jordan Wirtz (2019-2021) is from Lockport, Illinois, a southwest suburb of Chicago. She received her M.S. in health systems management from Rush University. While in graduate school, Wirtz worked in Rush University Medical Center's Division of Cardiology and Human Resources, as well as interned at Cleveland Clinic in the Imaging Institute. Prior to her graduate studies, Wirtz completed her B.S. in health systems management at Loyola University Chicago with minors in bioethics, biology and business administration. Her professional interests include practice management, quality improvement and finance.
| | | | | |
| --- | --- | --- | --- | --- |
| Name | Graduate School | Year of Fellowship | Current Position | Organization |
| Brianna Solola | Rush University | 2017-2019 | Strategy Manager, Women's and Children's Services | University of Chicago Medicine |
| Kristyn Acho | University of Michigan | 2017-2019 | Practice Manager, Plastic and Reconstructive Surgery, Ear Nose and Throat Surgery, Allergy | University of Chicago Medicine |
| Emily Perish | University of Chicago | 2016-2018 | Director of Operations and Business Development, Comprehensive Care Program | University of Chicago Medicine |
| Victoria Ng | Yale University | 2016-2018 | Operations Manager, Liver Transplant | New York-Presbyterian Hospital |
| Brad O'brecht | Washington University | 2015-2017 | General Management Consultant | The Chartis Group |
| Marcus Paschall | University of Chicago | 2015-2017 | Director, Cancer Network Development and Program Operations | University of Chicago Medicine |
| Nico Aquilar | University of Iowa | 2014-2016 | CEO | Speeko |
| Ruch Kumbhani | Columbia University | 2014-2016 | Executive Director, Neurosciences Service Line | University of Chicago Medicine |
| Elizabeth Cozzi | Rush University | 2012-2014 | Director of Operations, Cancer Center | Rush University Medical Center |
| Sheila Shankar | Rush University | 2012-2014 | Division Administrator, Department of Obstetrics and Gynecology | Northwestern Medicine |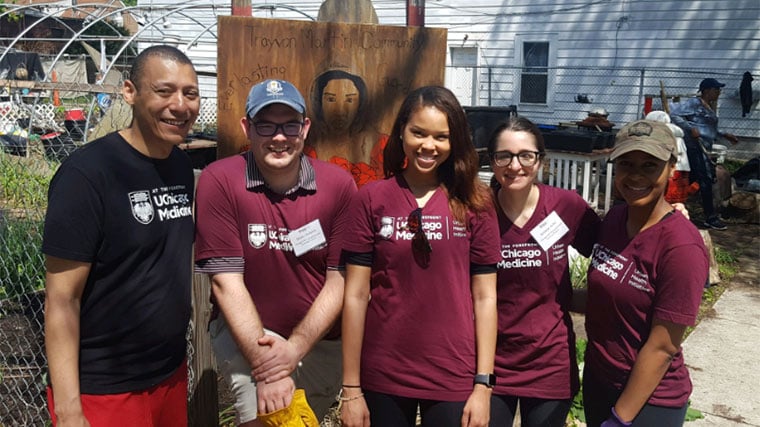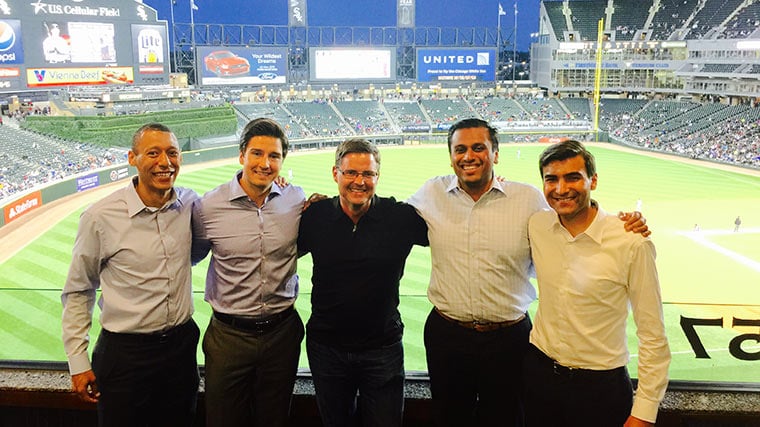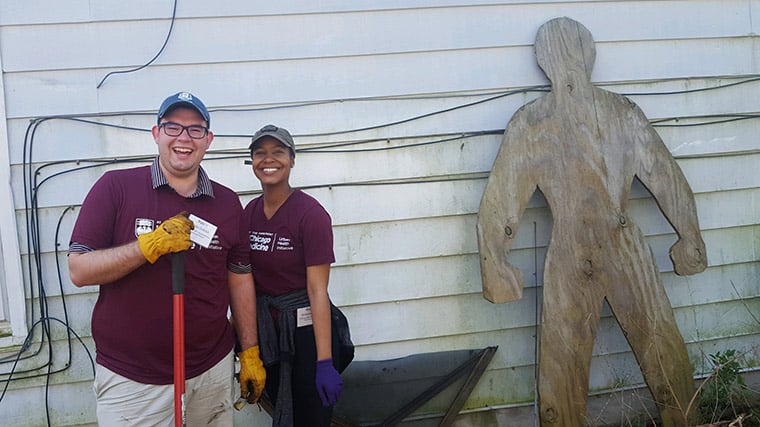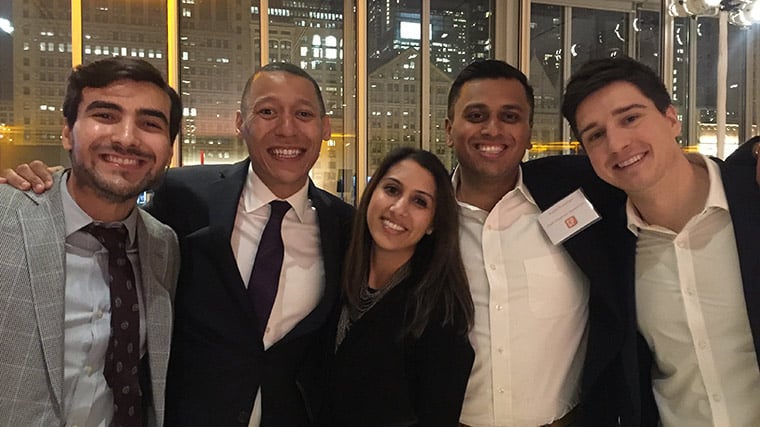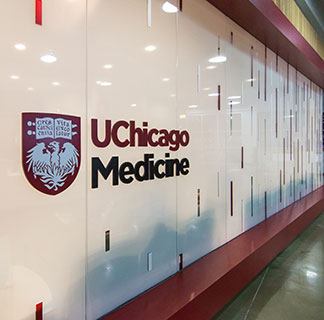 How to Apply
Learn more about how to apply for the administrative fellowship, including necessary materials, important deadlines and contact information.
Apply for the Fellowship
Why Choose UChicago Medicine
We are advancing the forefront of health every day by bringing research to reality and advanced care closer to our patients. Welcome to the forefront.
Patient Care Articles & News