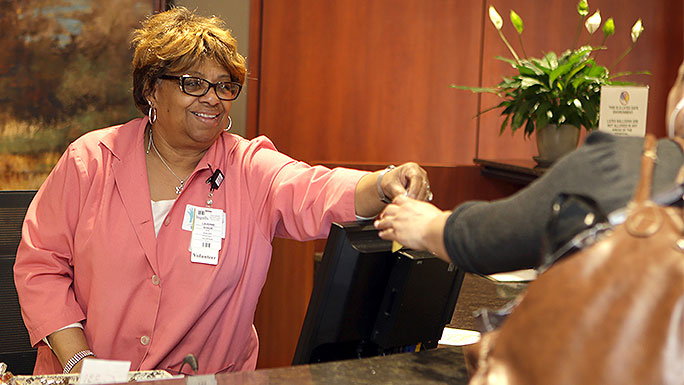 Thank you for your interest in volunteering at UChicago Medicine Ingalls Memorial Hospital.
We appreciate the support of our volunteers to help patients and their families feel better during difficult times.
Volunteering offers several benefits, including:
Personal fulfillment
Free skills training in volunteer work area
Making new friends with service-oriented people
Enhanced knowledge of healthcare system, hospital programs and services
Annual volunteer banquet in recognition of your service at UChicago Medicine
Volunteer Opportunities at Ingalls Memorial
Learn about volunteer programs on our Harvey campus.
Join Our Ingalls Memorial Volunteer Team
Eligibility & Hours

Volunteers must be at least 14 years old and are requested to donate at least 1 day a week for 4 hours.
Medical Clearance
A current tuberculosis (TB) test is required for volunteering, as well as a physician's statement indicating that you are able to participate in an active volunteer program. We can provide the TB test free of charge.
To apply for a volunteer position, all potential volunteers must complete an application, attend a free initial orientation and participate in an interview screening process.
Once you've reviewed and completed our volunteer application, call 708-915-5214 to schedule an interview.
Note: Volunteers do not take the place of salaried staff. Volunteer service is not intended in any way to lead to paid employment.
Health and Wellness Related Articles