Skip to content
What you need to know about preeclampsia before — and after — pregnancy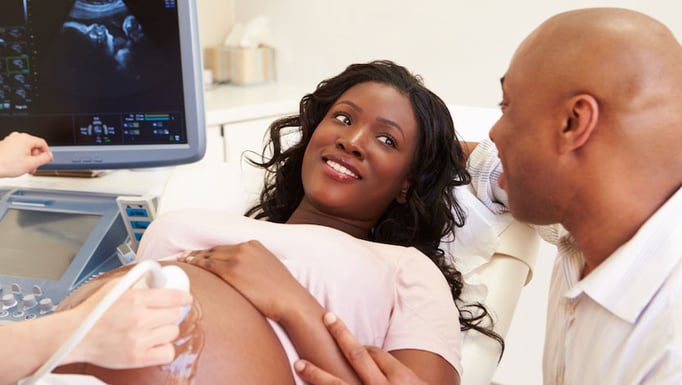 A condition of pregnancy called preeclampsia can lead to serious, and sometimes fatal, complications for a mother and her baby. Physicians and researchers at UChicago Medicine and around the world are working to better understand the cause of preeclampsia and to reduce —and one day eliminate — the effects of this disease.
Our goals include helping our patients and our community to gain a better understanding of preeclampsia, as well as how to help prevent it and what's new in preeclampsia research.
What is preeclampsia?
Preeclampsia is a very serious medical condition that can occur anytime during the second half of a woman's pregnancy up to six weeks after her delivery. Currently, preeclampsia is a major cause of maternal death in this country. The condition is characterized by high blood pressure, which can become dangerously high and lead to damage to organ systems. If preeclampsia progresses — and it can do so rapidly — it can cause seizures and death in the mother and premature birth and death in the baby.
Who is at risk?
The cause of preeclampsia is not known. But we do know that these factors make women more susceptible to developing the condition:
Younger than 18 or older than 40
African American race
Obesity
Chronic high blood pressure, diabetes, kidney disease or organ transplant
First pregnancy or previous history of preeclampsia
Family history of preeclampsia
Autoimmune disease, including lupus and multiple sclerosis
Sickle cell disease
In-vitro fertilization
What are the symptoms?
In some cases, preeclampsia can develop without any symptoms or with symptoms that overlap with normal pregnancy. Many people don't know this, but it can also occur in the mother up to six weeks after delivery. Signs and symptoms of preeclampsia include:
High blood pressure
Protein in the urine
Swelling of the face and hands
Severe headache
Heartburn
Rapid weight gain
Abdominal pain
Can women do anything to prevent preeclampsia or eclampsia?

I can't emphasize enough the importance of getting good prenatal care. As part of your regular visits, your obstetrician should monitor your blood pressure, check your urine for protein, and review signs and symptoms of preeclampsia. If preeclampsia is found early, close monitoring by your doctor can help you and your baby stay healthy.
For women who have risk factors, taking aspirin every day starting early in pregnancy can help prevent the development of preeclampsia. Ask your doctor whether you are eligible for aspirin therapy.
Is there a cure?
Delivering the baby can resolve signs and symptoms of preeclampsia. However, preeclampsia can persist after delivery and in some women can occur for the first time after delivery.
Control of blood pressure and careful monitoring may prolong the pregnancy in some cases, increasing the chance of the baby's survival and good health. However, this should only be done in select cases and under the care of expert physicians with knowledge of disease. I and other researchers are working on developing therapies for preeclampsia, but currently none of these are available for clinical use.
Does preeclampsia have long-term effects?
Contrary to the popular belief, preeclampsia does not stop with the delivery. Women who develop preeclampsia are at significantly higher risk of developing high blood pressure, cardiovascular disease and stroke later in life. Be sure to follow up with your primary care doctor or cardiologist so they can help you modify your risk for a healthier life many years after preeclampsia.
What's new in preeclampsia research?
For more than a decade, my lab has been involved in the development of biomarkers (angiogenic factors) among women with suspected preeclampsia. This will help identify women at risk for complications and improve clinical management of those with the condition.
Based on our earlier studies, these biomarkers are approved in countries in Europe, Canada and Asia. We are working on developing studies to obtain FDA approval for these markers for clinical use in the United States.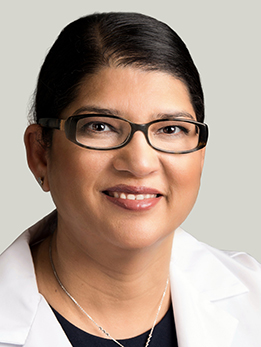 Sarosh Rana, MD, MPH
Sarosh Rana, MD, MPH, is Section Chief of Maternal-Fetal Medicine. She is an expert in preeclampsia and performs high-level ultrasounds, which provide a greater assessment of the fetus than traditional ultrasounds.
Learn more about Dr. Rana
Obstetrics and Gynecology Articles