Skip to content
Tania's birth story: Experiencing childbirth her way
At the Family Birth Center, our team does everything possible to support your birth experience — your way. For Tania Diaz, this meant starting with natural birthing methods, inviting her doula, and using movement to stimulate contractions. With partner and co-parent Stefano Giglio by her side, Diaz walked and rocked through escalating labor pains.
As Diaz's labor progressed, she discussed options and chose next steps with the trusted support of obstetrician Abbe Kordik, MD. When Baby Filippo arrived, Giglio cut the umbilical cord, and the proud parents welcomed their healthy newborn son in an outpouring of emotion.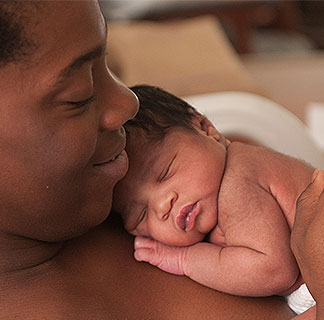 Family Birth Center
The Family Birth Center offers a customized birth experience in the comfort and privacy of our nurturing environment. Our team of experts support expectant mothers and families with compassion and respect through pregnancy, childbirth, bonding, breastfeeding and healing.
Learn More
Obstetrics and Gynecology Articles