Skip to content
'Miracle baby' delivered after fibroid surgery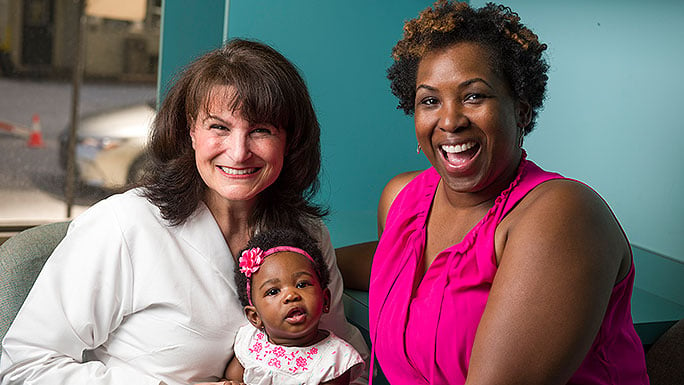 Neangela Dixon thought a hysterectomy was the only option for relief from her aggressive uterine fibroid tumors. Dixon's dream of motherhood seemed impossible — until she met Shari Snow, MD, of the University of Chicago Medicine women's health team.
In this video, Dixon's story highlights UChicago Medicine's expertise in minimally invasive gynecologic surgery. Minimally invasive gynecologic procedures use small incisions or no incisions to perform surgery for even the most complex cases of fibroids, heavy periods, pelvic pain, endometriosis and more. Compared to traditional open procedures performed through larger incisions, minimally invasive surgery typically results in:
Less pain
A faster recovery
Less scarring
No hospital stay or a shorter hospital stay
Quicker return to normal activities
Our specialists use a broad range of traditional and minimally invasive fibroid treatment options, including robotic, hysteroscopic, ablation and laparoscopic techniques.
Watch Dixon's story to see how Snow, an expert in minimally invasive surgery to treat fibroids and other women's health conditions, removed her fibroids without a hysterectomy — preserving her ability to have a child. Dixon now is the proud mother of a beautiful baby girl.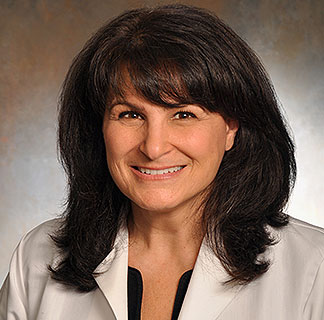 About Shari Snow, MD
Shari Snow, MD, is an expert in the management of women's health and provides care from puberty through menopause, treating menstrual disorders, fibroids, endometriosis, menopause and hereditary cancer syndromes.
Read Dr. Snow's physician bio

Women's Health Related Articles