Skip to content
Demystifying pelvic organ prolapse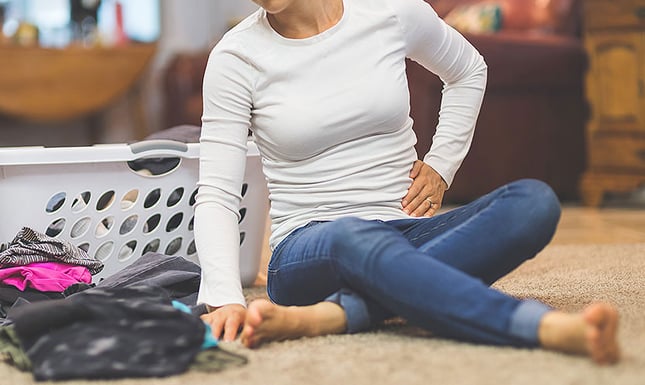 Reproductive and urologic health can be a cause for concern for many people. Often, the topic of pelvic organ prolapses is not discussed until a patient has already experienced symptoms. As a urogynecologist, an important part of my role is to help patients understand what pelvic prolapses are and what can be done to treat them.
What is a prolapse and how does it occur?
Pelvic organ prolapse is a sagging of the support of the uterus or vaginal walls. As the support weakens, the walls and/or uterus can drop towards the vaginal opening. As prolapse worsens, the walls or uterus can come through the opening and a vaginal bulge can be seen.
Who is at risk to experience a pelvic prolapse and how common are they?
Pelvic organ prolapse occurs as a result of weakening of the pelvic support structures. This is a result of a combination of childbirth injury, genetics, aging and chronic straining with constipation. It is very common, with about 50 percent of women having some degree of prolapse. Over 12 percent of American women will have surgery for it in their lifetime.
If prolapse is untreated, what can occur?
Prolapse is not a dangerous condition, but it can be uncomfortable. Symptoms of prolapse can include a sensation of pressure in the pelvis or vagina, difficulty emptying your bowels or bladder, and discomfort if the uterine tissue bulges out of the vaginal opening. It is generally safe to leave prolapse untreated unless the prolapse is very large or causes difficulty with bowel or bladder emptying.
How is prolapse treated?
There are multiple options for treating prolapse. Pelvic floor or kegel exercises can be helpful in reducing prolapse symptoms, but will not make the prolapse go away. A pessary — a vaginal support — can also be placed in the vagina to hold up the uterus or vaginal walls. With the prolapse pushed back up, most women get relief from their symptoms. Prolapse can also be repaired surgically. A wide variety of minimally invasive procedures can be performed to repair prolapse. They are tailored to address the specific site of the prolapse, the amount of prolapse and to meet your specific goals and preferences.
What can patients do to minimize risk of prolapsing or assist with healing after a prolapse?
You can promote pelvic health by first making sure that you have a strong pelvic floor. Doing Kegel exercises is one of the best ways to make sure that your muscles are supporting your pelvis to the best of their ability. Avoidance of chronic straining is also helpful. Make sure your diet contains enough fiber to avoid constipation. Avoiding smoking and reducing chronic coughing will also reduce strain on the pelvic floor.
Is it possible to experience a prolapse multiple times?
Prolapse is similar to a hernia you might get in the abdominal wall. Like a hernia, prolapse can come back after it is surgically repaired.
What can you share about your research on pelvic organ prolapse?
I am interested in finding new methods and materials to help with treating pelvic organ prolapse and urinary incontinence. There is a lot of potential for new biologic materials to help improve the strength of our prolapse repairs. I am a member of the Center for Advanced Regenerative Engineering, a partnership of researchers across Chicago, where I am involved with a project focused on attempting to regenerate bladder tissue and muscle to help treat urinary incontinence.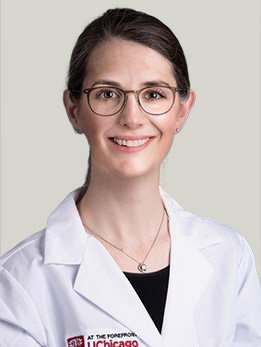 Dianne Glass, MD, PhD
Dianne Glass, MD, PhD, is a urogynecologist. She treats patients with a wide range of vaginal and pelvic conditions including pelvic organ prolapse, vaginal atrophy, urinary incontinence, urinary infections and painful or irritative voiding disorders.
Learn more about Dr. Glass
Female Pelvic Health with Dr. Dianne Glass: Things You're Too Embarrassed to Ask a Doctor Podcast
Things You're Too Embarrassed To Ask A Doctor is UChicago Medicine's podcast dedicated to answering some of the most searched medical questions on the Internet. This episode features urogynecologist Dianne Glass, MD, PhD. Listen as Dr. Glass answers questions related to pelvic organ prolapse, urinary incontinence and other issues surrounding pelvic health. Today's questions include things like, "Can my uterus fall out?" and more. Subscribe wherever you get your podcasts.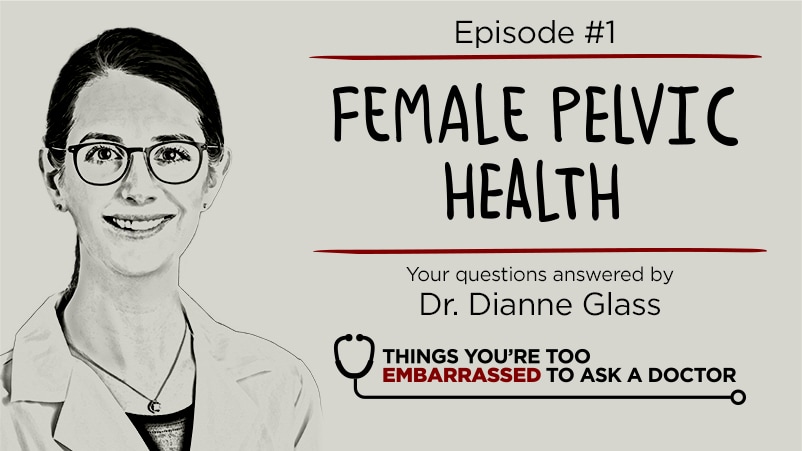 Obstetrics and Gynecology Articles