Skip to content
$35 million in NIH funding launches health research accelerator with UChicago
The University of Chicago and UChicago Medicine are part of a new health research accelerator that has launched thanks to nearly $35 million from the National Institutes of Health (NIH).
The Institute for Translational Medicine (ITM) will help people live their best lives by making research breakthroughs happen and getting those discoveries into the real world to improve everyone's health as soon as possible. The UChicago community can explore opportunities and get involved at chicagoitm.org.
"This vital initiative will help drive research and discovery that can greatly and more efficiently benefit the health of our patients and surrounding communities," said Kenneth Polonsky, MD, dean and executive vice president of medical affairs at the University of Chicago. "We look forward to leveraging these new opportunities, technologies and the robust network of resources now available to our medical and academic communities — as well as to our local community partners — to continue to advance medicine that makes a difference in people's lives."
The ITM is a partnership between the University of Chicago and Rush in collaboration with Advocate Health Care, the Illinois Institute of Technology, Loyola University Chicago, and NorthShore University HealthSystem that's fueled by millions of dollars in funding from the NIH's National Center for Advancing Translational Sciences (NCATS) over the next five years to help researchers, the public, government, industry, and nonprofits work together to improve the health of all Chicagoland.
"The ITM supports clinical and translational research in so many ways," said Julian Solway, MD, Dean for Translational Medicine at the University of Chicago and one of the three principal investigators on the ITM grant. "We're thrilled to launch this organized effort and work with such great allies to speed up the innovation pipeline."
ITM communications director Sara Serritella talks to WGN TV about the Health Accelerator
It currently takes an average of 14 years to get new treatments made and to the public, according to the NIH. The ITM will work to cut down that timeline and turn research findings into real-world uses that can improve human health, ranging from social media messenger tools that are being developed to diagnose and help treat depression from your smartphone to school programs scientifically proven to reduce violence.
The ITM offers faculty and staff from all UChicago schools and departments funding for any form of research that could be applied to improve human health.
It also offers specialized facilities, discounted rates, insider connections to local and national collaborators, and other resources to do powerful science.
Students and junior researchers can take advantage of mentoring from world-renowned senior faculty.
Free training and educational programming will also be available, ranging from basic research essentials to how to write successful grants taught by former reviewers themselves to science communications training.
The ITM is part of a network of more than 55 hubs across the country supported by NCATS' Clinical and Translational Science Awards (CTSA) Program, bringing both local and national educational, funding, and other opportunities to the UChicago community.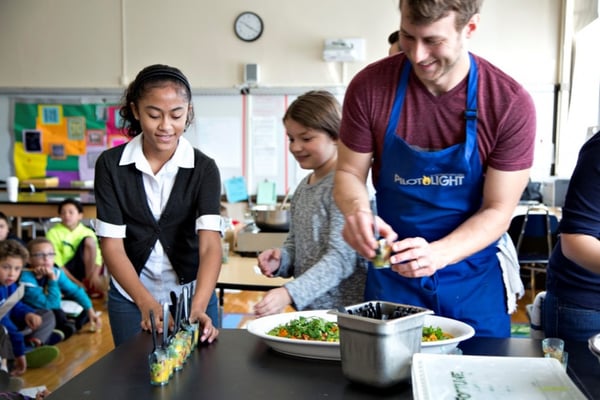 And those opportunities extend beyond campus.
Nonprofit organizations, South Side neighborhoods, and others across Chicagoland will be able to partner with researchers from all six Chicago ITM institutions to build studies, make discoveries, and raise awareness about the health areas they care about the most.
"We're all in this together," said Susan Cohn, MD, Dean for Clinical Research at the University of Chicago and a principal investigator on the ITM grant. "Everyone is invited to come to the table, share their voice, and come up with creative solutions that we'll help make a reality."
The ITM will help those solutions live beyond the lab by providing connections to its network of partners that include industry, startup accelerators, venture capital firms, government agencies, patient advocacy groups, and others.
One such partner is the Chicago Department of Public Health (CDPH). The ITM will collaborate to address Chicagoans' health needs identified in the City's Healthy Chicago 2.0 report.
"The City of Chicago is very excited about this partnership and how it will directly impact the health needs of our communities," said CDPH Commissioner Julie Morita, M.D. "We've put a lot of time and resources into identifying the problems, and this partnership will help address the problems with dynamic solutions. Being part of this team will help us make sure those solutions are backed by science and created with input from both the experts and the residents who are impacted by it."
Patients and families will also benefit from being at the forefront of medicine so that they can take advantage of breakthroughs as soon as possible.
"Everyone benefits from health research, from finding new cures to finding ways to stay healthier in the first place," Solway said.
Learn more and meet your ITM-UChicago leaders at chicagoitm.org.
Institute for Translational Medicine
The Institute for Translational Medicine is a partnership between the University of Chicago and several Chicago-area academic and health care institutions that helps researchers, the public, government, industry, and nonprofits work together to improve the health of all Chicagoland.
Learn more about the ITM
Related Research Articles