Skip to content
UChicago Medicine named 2019 'LGBTQ Healthcare Equality Leader'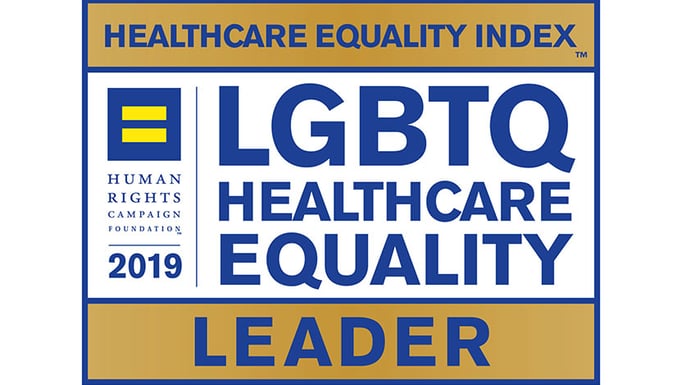 The University of Chicago Medicine was named an "LGBTQ Healthcare Equality Leader" by the Human Rights Campaign Foundation (HRC) for the fifth year in a row for the academic medical center's inclusive policies and practices related to LGBTQ patients, visitors and employees.
The designation was awarded in the 12th edition of the Healthcare Equality Index (HEI). A record 680 health care facilities actively participated in the HEI 2019 survey, with HRC Foundation proactively researching key policies at 1,000 additional non-participating hospitals.
"UChicago Medicine is committed to providing safe, high-quality and inclusive care to our diverse community of patients, said Brenda Battle, BSN, MBA, RN, vice president, Urban Health Initiative and chief diversity and inclusion officer. "This designation is a testament to the dedication and deliberate efforts being made across the medical center to promote health equity, diversity and inclusivity among patients and employees."
UChicago Medicine was one of 406 facilities nationwide to earn the "LGBTQ Healthcare Equality Leader" designation, including a total of 16 in Illinois.
The 12th edition of the HEI assesses participants on four criteria:
Non-discrimination and staff training
Patient services and support
Employee benefits and policies
Patient and community engagement
UChicago Medicine received the maximum score in each section, earning 100 points and the coveted "2019 LGBTQ Healthcare Equality Leader" status.
"The health care facilities that participate in HRC's Healthcare Equality Index are making clear that they stand on the side of fairness and are committed to providing inclusive care to their LGBTQ patients," said HRC President Alphonso David. "These health care facilities are adopting best practices in the areas of LGBTQ patient care and support, employee policies and benefits, and LGBTQ patient and community engagement. We commend all of the HEI participants for their commitment to providing inclusive care for all."
Patient Care Articles & News