Skip to content
Infusion therapy nursing team works together to minimize delays for cancer patients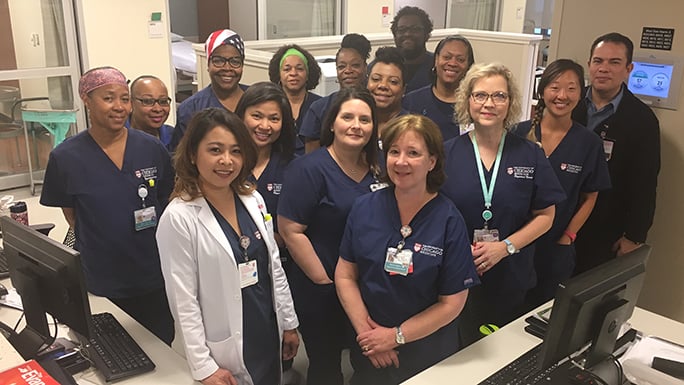 The dedicated DCAM 6H Infusion Therapy (IVTH) nurse team goes above and beyond to care for and comfort cancer patients.
"They approach care with such loyalty and fierceness," said IVTH supervisor Michelle Reinders. "The team creates beautiful bonds with patients and treats them like members of their own families."
When there are a lot of patients to care for on a given day, the more than 40-member team rallies to support each other, minimizing delays in patient care while maintaining quality and safety standards. The nurses recognize their patients are under great stress. They provide them with everything they need to be at peace when in care, including a friendly face.
One patient commented, "All of the nurses in the department have been wonderful. Every time I come for treatment, they truly make me feel special."
Patient Care Articles & News