Skip to content
Get ready to race: Ironman training tips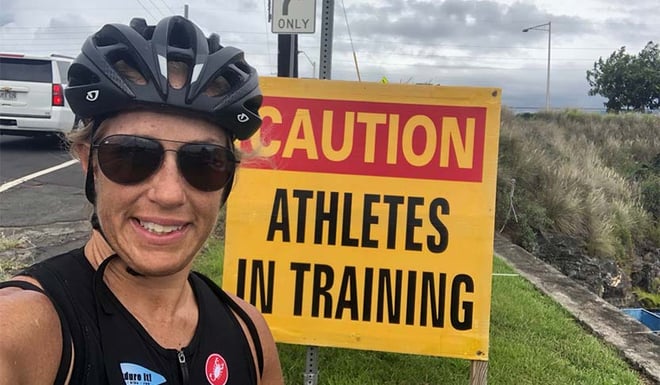 It starts with a 2.1-mile swim, followed by a 112-mile bike ride and a 26.2-mile run. Each year, thousands of triathletes push their bodies to the limit in Ironman competitions around the world.
Holly Benjamin, MD, knows firsthand the challenges of training. A lifelong competitive athlete, she focuses on pediatric sports medicine and treating adult endurance athletes, including marathon runners, swimmers and triathletes.
With a family and busy career, Benjamin participates in sprint-distance triathlons, which take an hour to complete, compared with the 14.5-hour average needed to complete a traditional distance triathlon. She says that her athletic background, "really helps in treating athletes as a sports medicine doctor."
Benjamin was one of the physicians on staff at the 2018 Hawaii Ironman in Kailua-Kona, site of the sport's world championship, as well as a featured speaker at the race's sports medicine conference.
"Kona brings out some of the very best athletes, but they still struggle," said Benjamin.
Ironman athletes spend 30-35 hours each week preparing to compete. A balanced training approach is essential to having a successful race, including the following tips from Benjamin:
Avoid overtraining. Do a slow, steady increase (intensity and distance) of your swim/bike/run, as well as your weight training and stretching. If you have injuries that won't go away, you are overtraining.
Rest and repair. In between workouts your body needs adequate rest, sleep, and proper food and drink to replenish muscles, along with stretching, massage, hot tub soaks, yoga, and easy walks.
Don't skip or delay meals. Eat and drink within 30-60 minutes after training to help muscles repair and recover.
Get help. A coach or program can provide structure to your training.
Injuries matter. Modify training to work around previous injuries and check out new injuries as soon as possible. The sooner you identify your injury, the sooner you can start treatment and the less training time you'll miss.
Know your nutritional needs. Prepare your body with the hydration and nutrition regimen you'll follow on race day. Many athletes end up in the medical tent from dehydration and vomiting resulting from an upset stomach.
Break in new equipment during training to avoid blisters and other complications during the race.
Enjoy the day – this is what you trained for!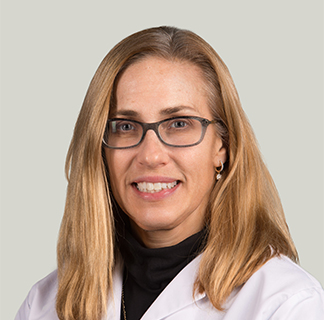 Holly Benjamin, MD
Dr. Holly Benjamin is a specialist in sports medicine and non-surgical musculoskeletal injuries.
Read more about Dr. Benjamin
Learn more about orthopaedic care