Skip to content
University of Chicago Medicine Receives $500,000 Grant to Support Expanded COVID-19 Testing in Underserved Communities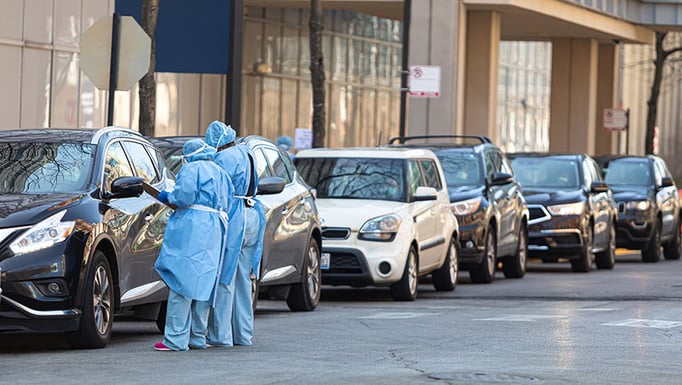 The University of Chicago Medicine will receive $500,000 from the United Health Foundation to support expanded COVID-19 testing for underserved communities. The financial support will allow UChicago Medicine and the South Side Healthcare Collaborative community health partners to expand testing to up to 1,000 residents a day on the South Side of Chicago, one of the hardest hit areas in the city.
"We are grateful to the United Health Foundation for its support of our efforts to provide much-needed care to communities disproportionately impacted by the COVID-19 emergency," said Brenda Battle, vice president of UChicago Medicine's Urban Health Initiative and chief diversity and inclusion officer. "The financial support will allow South Side health care providers to ramp up staff and supplies needed to make testing more widely available to those most at risk in the community, which is critical to our efforts to prevent further spread of COVID-19."
Read more about how this donation from the United Health Foundation will impact COVID-19 testing on Chicago's South Side.
Learn More About COVID-19