Skip to content
UChicago Medicine, Vanderbilt University Medical Center, and RTI International partner to develop chronic pain management tools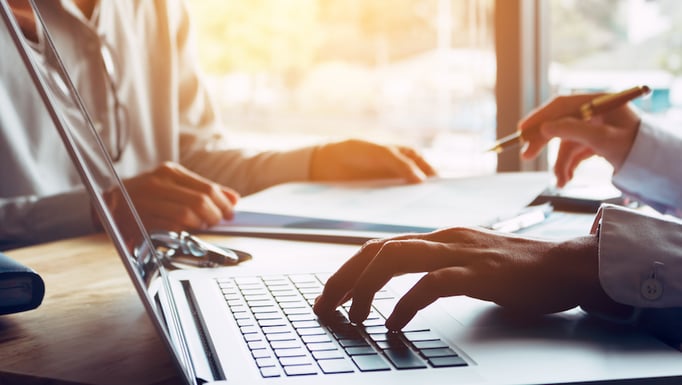 A new collaborative project, led by RTI International in partnership with University of Chicago Medicine and Vanderbilt University Medical Center (VUMC), is working to develop, implement and evaluate electronic tools to promote shared decision-making between patients and their providers for managing chronic pain. The two-year initiative is funded by a $3.6 million contract with the Agency for Healthcare Research and Quality (AHRQ).
The project, spearheaded at UChicago Medicine by the Center for Healthcare Delivery Science and Innovation, intends to promote shared decision-making for chronic pain by offering two clinical decision support tools:
1. A patient-facing tool, called MyPAIN, that uses the patient portal to collect patient-reported data about pain and function, as well as treatment preferences, delivers patient-specific educational materials and prepares patients for shared decision-making with providers;
2. A clinician-facing tool called PainManager that provides a dashboard of patient data relevant to chronic pain and enables shared decision-making during ambulatory care visits.
Once developed, MyPAIN and PainManager will be tested, implemented and evaluated in primary care and pain clinics at UChicago Medicine and VUMC. At completion, the project will make the tools publicly available on a federal website so they can be implemented at other healthcare organizations. The project team will share the lessons learned through implementation guides, presentations, a final report and in the peer-reviewed literature.
"We're excited by the opportunity this contract offers to collaborate with our colleagues across the country to strengthen the care we provide to those with chronic pain," noted Craig Umscheid, MD, site principal investigator (PI) and chief quality and innovation officer for UChicago Medicine. "The approaches we're developing will make it easier for patients and physicians to work together to develop pain management strategies that meet patients' specific needs."
"Our design will leverage the latest technology to integrate several data systems and provide a user-friendly interface for both patients and providers to facilitate shared decision-making," added Dr. Cheng-Kai Kao, site co-PI and associate chief medical information officer for UChicago Medicinne. "This will be an important step forward that demonstrates our continued commitment to patient-centered care."
Other UChicago Medicine team members include Monica Malec, MD, Magdalena Anitescu, MD, and Sachin Shah, MD, as well as John Moses and Kimisha Cassidy.
AHRQ, part of the U.S. Department of Health and Human Services (HHS), is the nation's leading health services research and patient safety agency. Its mission is to produce evidence to make healthcare safer, higher quality, more accessible, equitable, and affordable and to work within HHS and with other partners to make sure that the evidence is understood and used.
News from UChicago Medicine