Skip to content
UChicago Medicine named to list of 'top places to work in healthcare'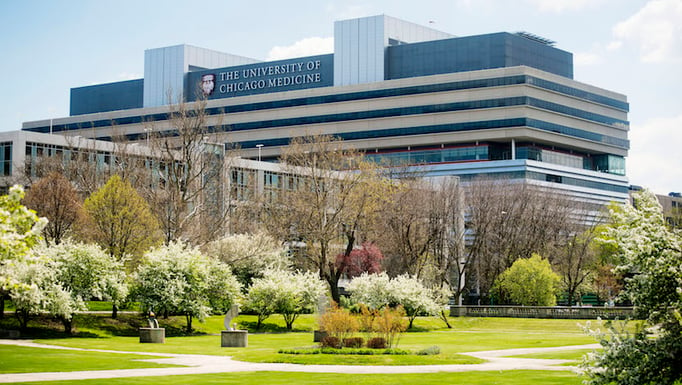 The University of Chicago Medicine was named to Becker's Hospital Review's list of 150 Top Places to Work in Healthcare for 2019. It was the academic medical center's second consecutive year on the trade publication's list, which honors organizations that promote workforce diversity, employee engagement and professional growth.
The Hyde Park-based health system was lauded for its employee wellness work that includes gym reimbursement, lifestyle and walking challenges as well as an incentive program to reduce employees' medical insurance premiums.
The publication noted maternity care and certain joint replacements with UChicago Medicine's network providers are covered at 100 percent for employees. Meanwhile full-time and part-time benefit-eligible staff can receive tuition reimbursement at more than 200 accredited schools. Eligible employees and their children also receive half-off tuition at the University of Chicago and its affiliated schools.
"Investing in our employees while creating an outstanding work environment is not incidental – it is directly tied to our values and ensures our organization's success," said Bob Hanley, senior vice president and chief human resources officer at UChicago Medicine. "We're gratified to be recognized for this by a leading industry publication for the second year in a row."
The Becker's list was the latest honor for UChicago Medicine.
On May 15, the hospital earned its 15th consecutive A in patient safety from the prestigious Leapfrog Group. It was one of 41 health care providers across the country to have received consecutive top marks from the industry watchdog. UChicago Medicine is the only institution in Chicago with this distinction.
The day before, Healthgrades gave UChicago Medicine an award for Patient Safety Excellence, recognizing the hospital for having among the lowest occurrence of 14 preventable patient safety events.
News from UChicago Medicine