Skip to content
UChicago Medicine named 'LGBTQ Healthcare Equality Leader' for 6th consecutive time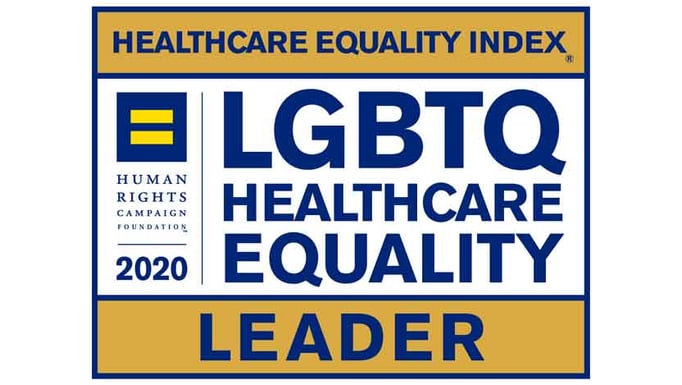 For the sixth consecutive year, the University of Chicago Medicine has earned the "LGBTQ Health Care Equity Leader" designation from the Washington D.C.-based Human Rights Campaign Foundation (HRC), the education arm of America's largest civil rights organization.
The designation, announced August 31 by the HRC's Healthcare Equality Index (HEI), recognizes the academic health system's policies and practices related to the equity and inclusion of lesbian, gay, bisexual, transgender and queer (LGBTQ) patients, visitors and employees.
UChicago Medicine received the maximum score in each section, earning an overall 100 points. The criteria included:
Completing staff training in LGBTQ patient-centered care.
Including both "sexual orientation" and "gender identity" in the patient non-discrimination policy.
Including both "sexual orientation" and "gender identity" in the employment nondiscrimination policy.
Having policies that specifically outline procedures and practices aimed at eliminating bias and insensitivity, and ensuring appropriate, welcoming interactions with transgender patients.
"We are very pleased to receive the designation as a leader in LGBTQ healthcare again this year. As we strive to provide safe, high-quality and inclusive care to all of our patients across our medical center, it is important that these efforts are validated through external sources such as HRC," said Brenda Battle, BSN, MBA, RN, Vice President of the Urban Health Initiative and Chief Diversity, Inclusion and Equity Officer at UChicago Medicine. "We look forward to building on our efforts to promote diversity, inclusivity and equity at UChicago Medicine."
The designation was awarded in the 13th edition of the HRC's HEI. Of the record 765 healthcare facilities that participated in the 2020 survey, 495 nationwide earned 100 points to garner the "LGBTQ Health Care Equity Leader" designation.
HRC President Alphonso David praised the hospitals for not only being on the frontline of the COVID-19 pandemic, but committing to providing inclusive care to LGBTQ patients. He also praised the hospitals for making strong statements on racial justice and addressing inequalities in their institutions and communities.
"Even during this moment of profound unrest, we are seeing more of our humanity and resilience come to life," David said.
News from UChicago Medicine