Skip to content
UChicago Medicine Ingalls Memorial's investment in the community rises by over 26%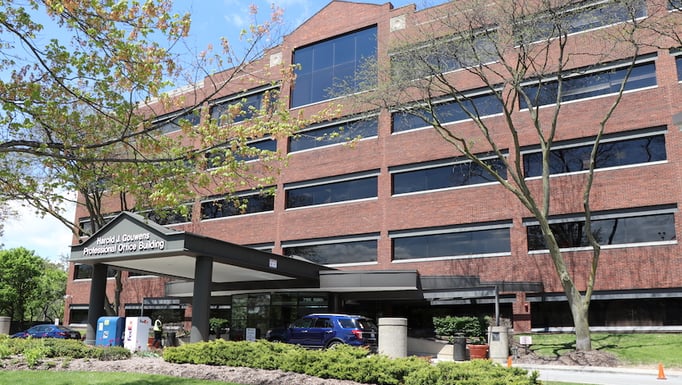 UChicago Medicine Ingalls Memorial increased its community support to Harvey and nearby areas by 26%, to $89.5 million in fiscal 2020 compared to $71 million over the prior year, according to its latest Community Benefit Report. The report highlights investments the hospital has made to improve quality of life in the areas it serves in the Southland.
In all, the UChicago Medicine health system — which includes the University of Chicago Medical Center and Ingalls Memorial — delivered a total of $656.6 million in benefits and services to Chicago's South Side and Southland region in fiscal 2020.
UChicago Medicine's community investments support patients who rely on Medicare and Medicaid or are unable to pay for care, teaching and training tomorrow's healthcare professionals, funding medical research and donating to community groups for health and wellness initiatives, among other support.
The Ingalls Memorial community benefit service area extends to the Southland communities of Blue Island, Burnham, Calumet City, Chicago, Dixmoor, Dolton, East Hazel Crest, Glenwood, Harvey, Hazel Crest, Lansing, Markham, Phoenix, Posen, Riverdale, South Holland, Thornton, Calumet Park and Homewood.
"The COVID-19 pandemic has made the people of Harvey and the surrounding communities rely on Ingalls Memorial more than ever," said Brenda Battle, RN, BSN, MBA, UChicago Medicine's Senior Vice President for Community Health Transformation and Chief Diversity, Equity and Inclusion Officer. "We take our commitment to supporting the Southland very seriously, which is demonstrated by increasing our investment in the area in fiscal 2020."

Among its specific investments in fiscal 2020, the hospital provided nearly $106,000 in grants and in-kind donations for organizations that provide services focused on preventing and managing chronic diseases, increasing access to maternal health services, and promoting cancer awareness. Other investments include Ingalls Memorial's own heart-health programming, resources for mothers, babies and new families, and nutrition education focused on managing diabetes, heart health and cancer.
In fiscal 2020, Ingalls Development Foundation donated more than $800,000 in funding for community-based cancer research in addition to infant mortality among African Americans. The Foundation also awarded scholarships to 205 current and former Thornton Township High School District students and donated 100 herb plants to Harvey residents living in food deserts.