Skip to content
Too young to be stressed: Adolescent mental health in the COVID-19 pandemic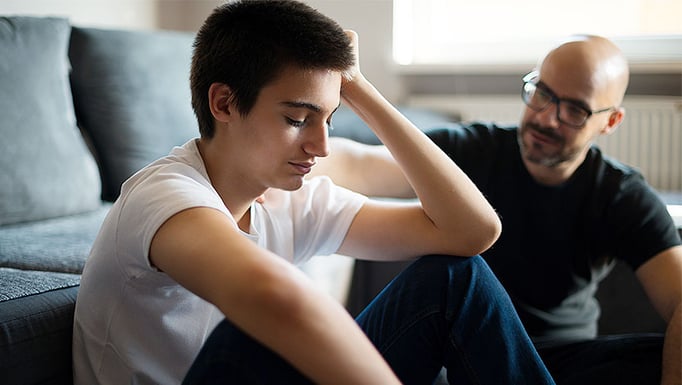 For adults, childhood can seem like a time that is free of stress and responsibilities.
But ask any child or teen and they're likely to paint an entirely different picture. Before the global pandemic, life to this generation generally consisted of hours of nightly homework, endless worry about grades, sports practice, band rehearsals and weekends filled with family obligations.
Now, as we continue to face the COVID-19 health crisis, most of these stress factors exist along with even more fears about safety, stability and the unknown.
In the UChicago Medicine Ingalls Memorial Behavioral Health department, we have seen an increase in the last six months of adolescents (age 12 and up) presenting with anxiety and depression as a result of several factors, including issues stemming from the pandemic, social and racial turmoil, and the political climate.
The high level of uncertainty is affecting adolescents differently than adults. Physical distancing and the inability for children and teens to spend time with friends is negatively impacting their social development and causing psychological trouble like worry, sadness and fear.
Many teens and young adults have had to mourn the loss of important graduation ceremonies, proms and dances, and other milestone events they looked forward to. Not to mention those who've had to deal with the loss of a family member during or due to COVID-19. Although returning to school for some has reunited friends and classmates, students are also concerned about their safety at school.
We've heard young patients say they were not asked for their opinions when parents, teachers and school boards were making decisions about the school year, causing added stress about new school routines and infection control guidelines.
The pandemic has also caused economic instability. If a parent or guardian lost a job or wages, the entire household is often affected and adolescents are left wondering if the family can make ends meet.
As the country faces civil unrest and an increasing political divide, many teenagers are becoming more passionate and involved in these movements causing disagreements with friends, parents and other family members. Even disagreements at the dinner table can cause adolescents to feel an immense amount of stress and pressure.
Not surprisingly, as stress levels grow, medical evidence suggests that adolescents are at risk for a host of problems, even into adulthood – from anxiety and depression to poor physical health.
Parents should pay attention to any behavioral changes that could indicate a child's need for professional mental health care.
The following symptoms may indicate a child or teen is depressed, particularly when symptoms last for more than two weeks:
Poor performance in school
Sadness or hopelessness
Irritability, anger or hostility
Tearfulness or frequent crying
Withdrawal from friends and family
Loss of interest in activities
Lack of enthusiasm or motivation
Changes in eating or sleeping patterns
Restlessness and agitation
Depression is serious and, if left untreated, can be life-threatening.
Although a lot is on children's plates, there is hope. Here are a few steps that adults can take to provide stability and support for children and teens:
Maintain a normal routine for children to provide structure for their day
Talk less and listen more in conversations, encouraging adolescents to express themselves
Be honest and don't shield children from information. Acknowledge that you may be scared, too, but can get through the difficult times together
Teach them simple steps to stay healthy. Those steps can be COVID-19 guidelines like social distancing, masking and good hand hygiene, but can also include showing them healthy coping mechanisms like family walks, yoga, meditation, journaling, coloring or calls with relatives
If an adolescent requires additional help, Ingalls Behavioral Health department offers an outpatient treatment program designed specifically for adolescents, including an after-school group therapy program that teaches life skills, anger management, coping skills, self-esteem building, stress management and social skills training. Virtual and in-person appointments are now available.
Qualified licensed counselors like myself also offer virtual presentations and advice to schools and other groups about stress and adolescent mental health.
Ingalls Behavioral Health offers no-cost, confidential assessment and referrals for adolescents and adults with a trained mental health professional available 24 hours a day, seven days a week. For more information or immediate assistance, please call 708-915-6411 or visit our website.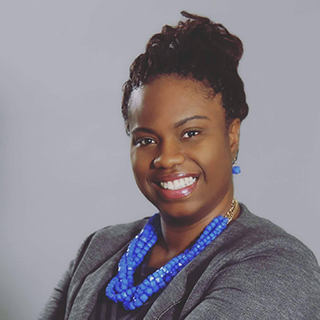 Felicia Houston, MA, LCPC
Felicia Houston is a community development liaison for UChicago Medicine Ingalls Memorial, offering seminars on stress prevention and related topics throughout the Chicagoland area.
UChicago Medicine Ingalls Memorial
Read more about psychiatry and psychology