Skip to content
Tatyana Golovkina, PhD, awarded the 2020 KT Jeang Retrovirology Prize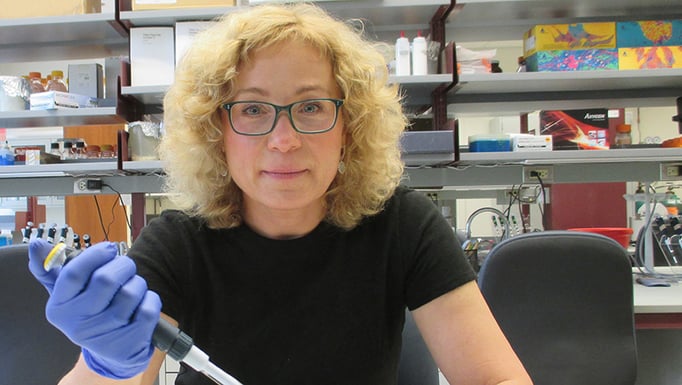 Tatyana Golovkina, PhD, a professor of microbiology who studies how immune systems detect and react to retroviral infections, has been awarded the 2020 KT Jeang Retrovirology prize. The award, instituted in 2005 and named for Retrovirology founding Editor Kuan-Teh Jeang, is presented to established retrovirologists who have made outstanding contributions to the field during their careers.
Since joining the University of Chicago faculty in 2005, Golovkina has investigated retroviruses from all angles, studying not only how the innate immune system detects a retroviral infection and initiates a neutralizing response, but also how retroviruses evolve new mechanisms to overcome those protective immune responses. Using specialized mouse strains, her lab identified Toll-like receptor 7 (TLR7) as an innate immune receptor that detects mouse retroviruses and tells the immune system to stimulate the production of virus-neutralizing antibodies.
Some of her work laid the groundwork for a new understanding of how the gut microbiome plays a role in viral infections, while other research has identified genetic variants in humans that could potentially contribute to the control or persistence of hepatitis B and C viral infections.
In addition to her expansive and rigorous research, Golovkina has advised nearly two dozen trainees from undergraduates to postdoctoral fellows, regularly teaches courses on virology and microbiology, and has served on numerous committees at UChicago.
The 2020 KT Jeang Retrovirology prize follows a number of other recent professional accolades, including being named a 2018 Fellow of the American Academy of Microbiology and a 2019 Fellow at the American Association for the Advancement of Science (AAAS).
Related Research Articles