Skip to content
Pritzker ranks highest in Illinois in annual nationwide survey of medical schools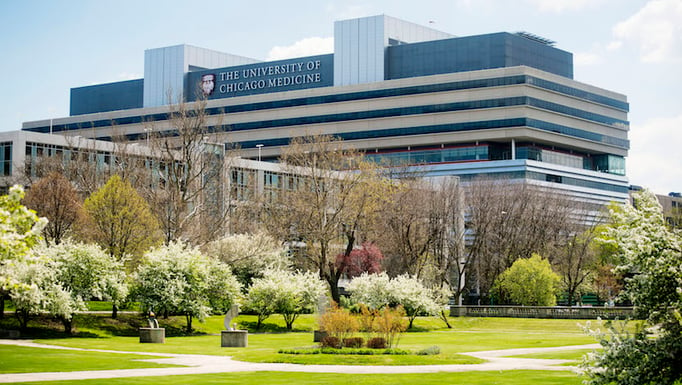 The University of Chicago Pritzker School of Medicine is the state's highest-ranked medical school for research and primary care, according to U.S. News & World Report's annual "Best Grad Schools" survey results, announced today.
Of the 122 accredited medical schools surveyed for the 2021 rankings, Pritzker placed No. 17 (down from No. 16 last year) for research and No. 24 (down from No. 18) for primary care training.
These rankings make Pritzker the highest-ranked research and primary care medical school in Illinois, ahead of Northwestern University's Feinberg School of Medicine (ranked 18 and 35, respectively).
Among research-dedicated schools surveyed, Pritzker placed just behind the University of Michigan-Ann Arbor and Yale University and just ahead of Vanderbilt and Northwestern. In addition, Pritzker tied with the Mayo Clinic School of Medicine as the nation's third-most selective medical school and ranked fifth in the country for average National Institutes of Health funding per faculty member ($327,100).
"These rankings affirm the achievements of our faculty, staff and students and our ability to attract the very best students to the Pritzker School of Medicine," said Kenneth S. Polonsky, MD, executive vice president for medical affairs at the University of Chicago and the dean of the Biological Sciences Division and Pritzker School of Medicine. "I'd like to thank and congratulate Pritzker's faculty and staff, led by Halina Brukner, MD, dean for medical education, for their commitment to our mission as an academic teaching hospital."
For the complete list of graduate school rankings, please visit usnews.com.
News from UChicago Medicine