Skip to content
Neiswonger named President of UChicago Medicine Ingalls Memorial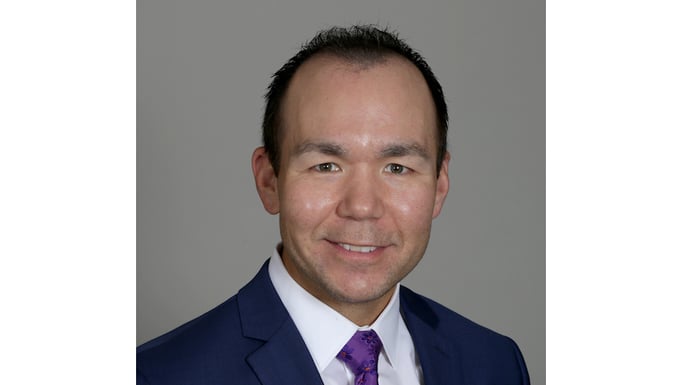 Randy Neiswonger has been named President of the University of Chicago Medicine's Ingalls Memorial Hospital, effective October 1, 2021.
Neiswonger has been a member of the executive leadership team since December 2019, when he joined UChicago Medicine as Vice President of Operations for Ingalls Memorial. In April 2021, he began serving as Interim President of Ingalls Memorial following the departure of Brian Sinotte, who left for a position in Arizona.
"In this short time, Randy has shown his collaborative spirit, proven his commitment to the organization's mission, employees and the patient community, and provided key leadership during the ongoing COVID-19 pandemic," said Tom Jackiewicz, President of the University of Chicago Medical Center and Chief Operating Officer of the UChicago Medicine health system. "Randy's extensive experience as a care provider and a leader will continue to support and advance Ingalls' quality and safety agenda and bring greater clinical integration and services at Ingalls as we move forward altogether as One UChicago Medicine — so that our organization can operate as an integrated delivery system to benefit our patients across UChicago Medicine."
Under Neiswonger's leadership, Ingalls is preparing to implement Epic in August 2022, which will further connect Ingalls as part of UChicago Medicine. When launched, patient health information will be easily accessible across the system to ensure even better delivery of care. Patients will be able to schedule appointments, make payments, and access their healthcare information seamlessly across UChicago Medicine.
Neiswonger and his leadership team will remain instrumental in growing the ambulatory service areas, including primary care, to increase access to patients and the broader Southland community. In addition, he will continue to focus on expansion in the academic health system's post-acute care services, which includes home care and hospice, behavioral health, and acute and outpatient rehab care (in conjunction with Shirley Ryan AbilityLab).
Prior to joining UChicago Medicine, Neiswonger served as CEO for UP Health System-Portage, which includes Michigan's first Level 3 trauma center and emergency department, a 60-bed senior living community and various physician practices. He earned a bachelor's degree in nursing, a master's degree in acute care nurse practitioner and an MBA from State University of New York at Buffalo.
"Randy's focus on patient advocacy, quality outcomes, population health, physician relations, fiscal responsibility and operational performance will benefit the individuals who either work or get their care at Ingalls Memorial for years to come," Jackiewicz said.
News from UChicago Medicine