Skip to content
Iris Romero named inaugural Executive Vice Dean of the Biological Sciences Division and the Pritzker School of Medicine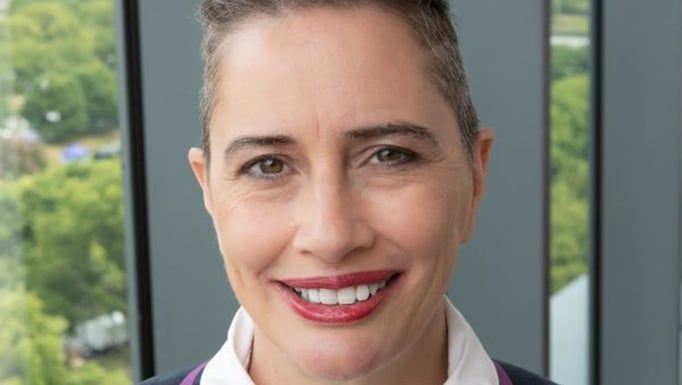 Iris Romero, MD, MS, will be the inaugural Executive Vice Dean (EVD) of the Biological Sciences Division and the Pritzker School of Medicine. Dr. Romero is currently the Dean for Diversity and Inclusion and Professor of Obstetrics and Gynecology. She will assume her new role as EVD on August 1, 2023.
The EVD is a new academic leadership role, partnering with Dean Mark Anderson to successfully implement strategic plans. Dr. Romero will report directly to Dean Anderson and will act as a leader for the office of the Dean, creating synergy and operational excellence across all academic entities, including the basic sciences, clinical research units, institutes and centers, the Pritzker School of Medicine, and the University of Chicago Medical Center. She will also represent the Dean internally within the University of Chicago, as well as externally in dealings with government leaders, academic institutions, and private research entities as the need arises.
Dr. Romero brings to this role extensive experience as a clinician, investigator, and administrator with a proven track record of successfully aligning the education, health care, and research missions of the division. In her role as Dean for Diversity and Inclusion since 2016, Dr. Romero has bridged the Dean's office with the basic science and clinical departments, students, trainees, and the Provost's office to move the entire division in the direction of improved diversity, equity, and belonging.
Originally from New Mexico, Dr. Romero came to the University of Chicago as a Family Planning Fellow in 2005 and joined the faculty in 2007. Her clinical practice in DCAM focuses on hereditary cancer genetics and transgender care. She provides general obstetrics and gynecologic care at a Friend Health Spanish language clinic. Dr. Romero also led a productive translational research lab that focused on identifying safe and economical agents that could be repurposed to target the ovarian cancer tumor microenvironment. She has deep ties to the Woodlawn community, where she has lived with her wife and daughters for 16 years.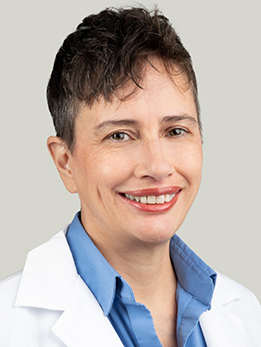 Iris Romero, MD, MS
Iris Romero, MD, MS, is a highly skilled obstetrician and gynecologist with special expertise in cancer prevention. Her clinical practice includes individuals with a family history of gynecologic or breast cancer and patients with genetic mutations that predispose to gynecologic cancers, such as BRCA mutations and others.
View Dr. Romero's physician bio
News from UChicago Medicine