Skip to content
Halina Brukner, MD, named Dean for Medical Education of Pritzker School of Medicine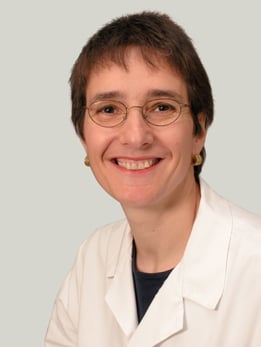 Halina Brukner, MD, has been named Dean for Medical Education of the University of Chicago Pritzker School of Medicine. She has been serving as interim dean since July 1, 2018.
Brukner is an extremely experienced and accomplished member of the faculty, and has held a host of leadership positions both within the medical school as well as the Department of Medicine since joining the institution in 1985. She completed her medical school education at New York University School of Medicine and her residency in internal medicine at the University of Chicago. In 1986, she was appointed as the clerkship director of medicine, a position she held for 13 years. In this role, Brukner developed innovative programs in improving skills to give effective feedback and has been recognized for her innovations by the Society of General Internal Medicine.
In 2004, she took on the role of the Associate Dean for Medical School Education where she guided the implementation of a new curriculum — The Pritzker Initiative for the 21st Century. As Associate Dean, Brukner oversaw all aspects of curricular and academic issues in the medical school. She also served as the founding Director of the Academy of Distinguished Medical Educators, implemented in 2005, to support and promote research, innovation, and scholarship in medical education at the University of Chicago. Brukner has not only contributed to the University of Chicago through her educational leadership, but through her role as Director of the University of Chicago Primary Care Group (1995-1999), Vice Chair of the Department of Medicine (1999-2004), and more recently as Co-Chair of the Committee on Appointments and Promotions (2014-2018).
As Dean for Medical Education, Brukner will oversee the continuum of medical education, including the Pritzker School of Medicine, Graduate Medical Education, Continuing Medical Education and Medical Simulation, and will oversee the process of reaccreditation of the Medical School by the LCME coming up in the fall of 2020.
News from UChicago Medicine