Skip to content
Gerald Chodak, MD, prostate cancer expert, 1947-2019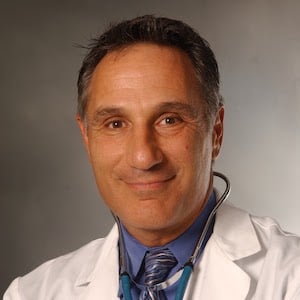 Gerald Chodak, MD, a former University of Chicago faculty member in the Department of Surgery passed away peacefully at his home in Michigan City, Indiana, on September 28.

Chodak was a faculty member in the Section of Urology, Department of Surgery, at the University of Chicago for many years. He was born in 1947 in New York, received his BA at the University of Rochester and then attended medical school at the University of Buffalo. After residency training at the University of Chicago, he joined the faculty with a special interest in urologic oncology and prostate cancer.

During his time at UChicago from 1982 to 2004, Chodak was very prolific academically, publishing many articles, book chapters and books and achieved a national reputation in the diagnosis and management of prostate cancer. In many ways, Chodak was ahead of his time with regard to concepts in the detection and treatment of this disease. He was among the first to suggest that conservative management was appropriate for many men with prostate cancer at a time when most of the leaders in this area viewed this as heretical. He was committed to advancing evidence-based medicine, and as such rigorously questioned established practices. He proudly viewed himself as a skeptic and his willingness to question accepted concepts of clinical management was an important example for the many students and residents that he mentored during his many years as a faculty member.

After leaving UChicago, Chodak remained active in lecturing, produced dozens of videos on prostate cancer management and was one of the founders of the prostate cancer patient support group "Us TOO." Chodak had many interests outside of medicine including tennis, golf, chess, travel, tango dancing, painting and glass blowing.
Chodak is survived by his wife Robin, son David, step daughter Jennifer, and granddaughter Jennah as well as his two brothers Alan and Howard.

The family held a private memorial service on October 2. You are invited to sign the online guest book here.
News from UChicago Medicine