Skip to content
Arthur Kohrman, MD, pediatrician and ethicist, 1934-2019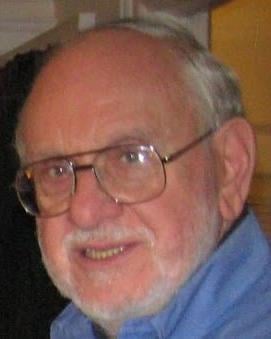 Arthur F. Kohrman, MD, a pediatrician, ethicist and former University of Chicago faculty member who had an influential voice in medicine and health policy locally and nationally, died on September 19 at his home in Bernard, Maine. He was 84 years old.
During his tenure at UChicago from 1981 to 1997, Kohrman was Professor of Pediatrics at the Pritzker School of Medicine and the College, and served as Associate Chair of the Department of Pediatrics from 1981 to 1995, Chair of the Pediatric Ethics Committee from 1981 to 1990 and head of the Medical Center's Institutional Review Board (IRB) from 1986 until 1996.
While on the UChicago faculty, Kohrman also served at La Rabida Children's Hospital and Research Center in Chicago as Director and CEO from 1981 to 1993 and then as President and CEO from 1993 to 1997, furthering the institution's mission of bringing high-quality care to chronically ill children, most often from disadvantaged communities. In 1997, he joined Northwestern University's Feinberg School of Medicine and Children's Memorial Hospital (now Lurie Children's), where he served as Professor of Pediatrics and Preventive Medicine until he retired in 2003.
Lawrence M. Gartner, MD, Professor Emeritus in the Departments of Pediatrics and OB/GYN at UChicago, recalled an initial phone call when he recruited Kohrman to lead La Rabida. "I will never forget that call. We spoke for an hour, maybe more, at the conclusion of which I knew that Art was the very person I was seeking," he said. "Even in that first hour, his warmth, honesty and humanity came through to me."
On the national stage, Kohrman was Chair of the American Academy of Pediatrics' Committee on Bioethics from 1990 to 1994 during a period in which new technologies were raising important issues in the care of children and adolescents. Kohrman also served as Chair of the IRBs at the Illinois Department of Public Health and Chicago Department of Public Health. For a time, he was also acting director of the Illinois Department of Public Health.
"He was a mensch," said Lainie Ross, MD, PhD, the Carolyn and Matthew Bucksbaum Professor of Clinical Medical Ethics at UChicago Medicine, who worked with Kohrman on the IRB and later through the IDPH. "He was always very supportive of those who worked in medical ethics, and a great advocate of vulnerable children."
Arthur Fisher Korhman was born in Cleveland on December 19, 1934. His family eventually moved to Chicago when he was a child, at which point his love for the Chicago Cubs was born. He entered the University of Chicago at age 16, earning a Bachelor of Arts and Bachelor of Science in 1955. He received his medical degree in 1959 from the Western Reserve University School of Medicine and served in the United States Air Force from 1962 to 1965, as captain and as chief of pediatrics. He was among the first faculty of Michigan State University's College of Human Medicine, and was a consultant to many schools, including the University of California, Berkeley.
Kohrman also served on the boards of several medical organizations, but the causes closest to his heart were the medical care of disadvantaged children and training of young health professionals in public service. To those ends, he was the longtime board president of Interfaith House (now The Boulevard) in Chicago, a transitional care facility for people who are homeless, and a board member of the Albert Schweitzer Fellowship, which trains health-focused graduate students in public service.
"Our early conversations had been about clinical research, with particular emphasis on ethical considerations," said Diana Havill Ryan, an administrator in the Department of Pediatrics. "During the intervening years, those lively conversations expanded to include gaps in medical education, the issues surrounding children with special healthcare needs, and the family pressures for those families. His compassion for humanity and his enthusiasm for life enriched me."
In his last year in Maine, where he had a summer home for 37 years, Kohrman was able to pursue his passion for classical and jazz music, photography, art, nature and literature and continued cheering for the Chicago Cubs.

Kohrman is survived by Claire (Hoffenberg) Kohrman, his wife and lifelong partner of 67 years; daughter Deborah and her husband, Paul Dion; son Benjamin and his wife, Melissa Riba; daughter Ellen and her husband, Mark Lancaster; and daughter Rachel and her husband, Reinaldo Ramos. He is also survived by eight grandchildren: Noah and Sarah Dion, Marie and Lilah Kohrman, Leah and Mack Lancaster, and Eliza and Julia Ramos. He is predeceased by his parents and brother, David Kohrman (Michelle Dudro).
A memorial service will be held in Cleveland, Ohio, on Sunday, Oct. 27, 2019, at Temple Tifereth Israel. In lieu of flowers, please consider donating in Arthur Kohrman's name to the Albert Schweitzer Fellowship, The Boulevard or the Storycatchers Theater.
News from UChicago Medicine